Hand Of Fate Studio Defiant Development Shutting Down After 9-Year Run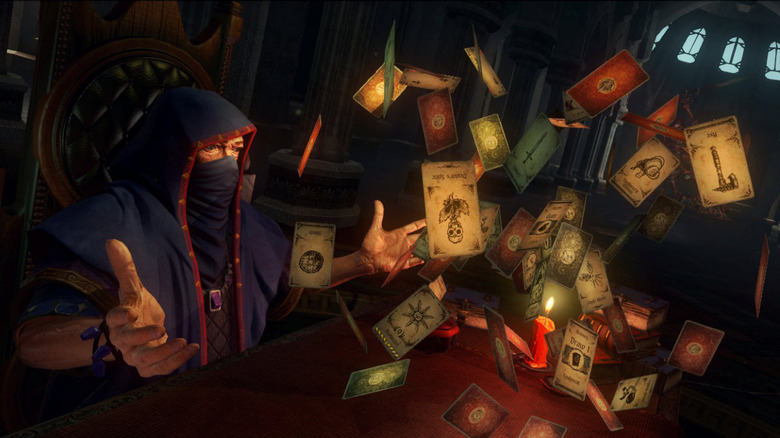 Defiant Development, the Australian studio behind the Hand of Fate series, announced today that it will cease development on new titles. According to a statement posted on Facebook, Defiant will transition to a pared down "caretaker mode," maintaining support for their existing lineup of games.
Morgan Jafitt founded Defiant in 2010, not long after the collapse of the Australian games industry in the wake of the 2008 global financial crisis. "In 2010, Australia desperately needed studios to demonstrate that it was possible to have substantial, Australian owned, IP generating homes for talent," said Jafitt. "That there could be a studio model in Australia that would thrive without being dependant on international ownership."
"Nine years later, there is no question that is true, and there are many Australian studios old and new demonstrating that Australian game development is truly world class." 
Defiant, it seems, will no longer be one of those studios. Jafitt explained that they had focused "on creating games nobody else would," an approach that came with inherent risk. "When it succeeds it delivers things you could never have considered possible. When it fails, it leaves you without a safety net," he said. "The games market has changed in ways both big and small in the 9 years we've been in business. We have not been able to change quickly enough to continue with them."
Though known for the Hand of Fate series, the studio was developing a new IP called A World in My Attic. Despite ceasing work on the game, Jafitt provided a peak at their plans for the title. Though Defiant will continue to support their existing products, most of the staff are now looking for new roles.
"Studios rise and studios fall, but people are always more important – to the people of Defiant, staff, friends, families, and partners, thank you," Jafitt concluded. "May your futures shine bright, and may you change the world for the better."