Smash Bros. Will Close EVO For First Time Ever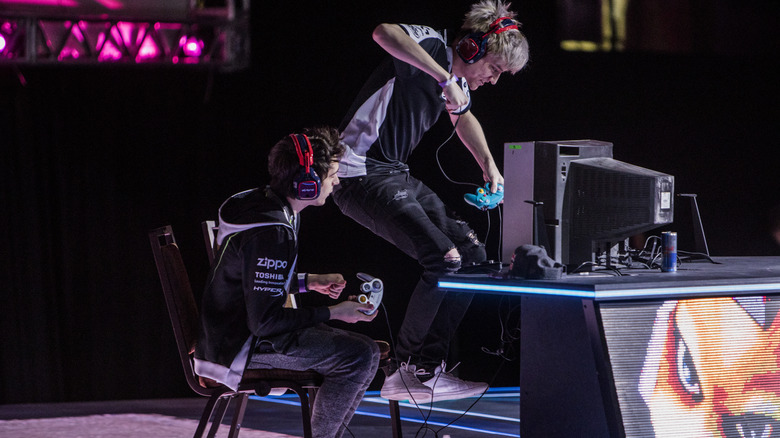 Joe Buglewicz/Getty Images
Super Smash Bros. Ultimate is movin' on up in the world of fighting games. Less than a year after its release, it's managed to nab the premier spot in the biggest fighting game tournament in esports.
A report from Shoryuken states that Super Smash Bros. Ultimate, the latest installment in Nintendo's Super Smash Bros. fighting game series, will wrap up EVO 2019 for the first time ever. According to the website, this will be the first time in over ten years that a Street Fighter game will not bring EVO to an end, demonstrating just how monstrously popular Ultimate has become in the fighting game scene since launching in December of last year.
And, perhaps, how Street Fighter has faded.
Smash Ultimate is nabbing that final schedule slot for a very good reason, too. The game's tournament has a reported 3,492 competitors taking part, which sounds both like an impressive figure and a logistical nightmare. Over the course of a single weekend, EVO will whittle over 3,000 players down to just two, and only one will earn the right to call themselves the champion after the finals take place. Regardless of how you feel about Smash, if you're present at EVO, you're going to be seeing a lot of it. No EVO Smash tournament has ever had more participants.
Despite the massive Super Smash Bros. Ultimate presence at the tournament, this year's EVO will be sponsored by Sony, which will make things interesting. The official EVO Twitter account writes that "8 of the 9 main event titles are presented by PS4," and you can probably guess which one won't be. Some are even speculating that Sony might use the event to drop a little bit of news, though unless that news has anything to do with a fighting game, the venue might not exactly be a great fit.
Nonetheless, we'll have our eyes on EVO when it kicks off on Aug. 2. Should important news break at the tournament, we'll be sure to cover it.