August 2019 Video Game Releases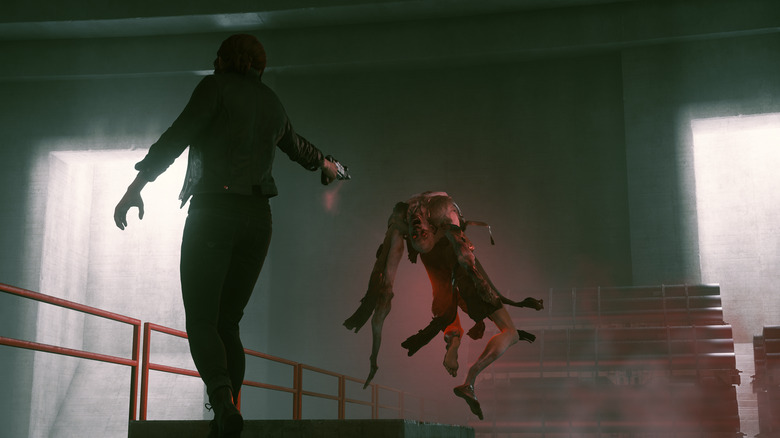 The summer used to be a quiet time for video game releases, but that's no longer the case. We've already seen some big-name titles drop in the past two months, and August looks like it'll bring even more heavy hitters our way.
What August 2019 video game releases can you expect to see? The next installment of a perennial sports powerhouse, a highly anticipated action title from a very talented studio, and the return of a beloved MMO, just to name a few.
Madden NFL 20 promises to do something that EA hasn't done in years: bring college football back to the world of video games. Okay, it's not quite as expansive as an NCAA Football title might be, but Madden 20's Longshot mode does let you briefly play in college before your created player joins into the NFL. That's something, right? Madden 20 also boasts tons of new improvements, including Superstar X-Factors and its much-touted Scenario Engine, which will generate NFL storylines on the fly. It looks like a solid update; one you'll be able to pick up for PC, PlayStation 4 and Xbox One on Aug. 2.
Control is the next game up from the folks at Remedy Entertainment, a studio that's spend the past several years developing games for PC and Xbox One. And the game appears to follow in the footsteps of games like Alan Wake and Quantum Break, as it features a protagonist who can wield awesome yet mysterious powers; powers she'll need to uncover exactly what lies inside the Oldest House, and powers she'll use to dispatch any enemies in her path along the way. If you're down for spooky sci-fi, you'll be down for Control, which comes to PC, PlayStation 4, and Xbox One on Aug. 27.
World of Warcraft Classic is the game many WoW fans have been begging for. In fact, some used to set up servers to run older versions of the popular MMO, until eventually Blizzard caved and said, "Fine, we'll make World of Warcraft Classic." The game essentially pushes rewind on how far World of Warcraft has come since 2004, transporting players back to a time when expansions weren't a thing and the game was far more difficult. But for some grizzled WoW veterans, that's exactly the kind of game they want to play. If you're one of those old-school World of Warcraft originals and you miss what the MMO used to be, you can start playing World of Warcraft Classic on Aug. 27.
Finally, The Dark Pictures: Man of Medan is on the way from Supermassive Games, the developers of Until Dawn. Supermassive seems to have a talent for developing horror titles, which is likely why so many are looking forward to Man of Medan and the wider Dark Pictures anthology, which will reportedly be comprised of eight games in total. Should the studio nail this effort, which takes place during a holiday diving trip in the South Pacific, we could have a killer new series on our hands, pun very much intended. The Dark Pictures: Man of Medan comes to PC, PlayStation 4, and Xbox One on Aug. 30.
Below you'll find every other video game release arriving in August 2019. Should a new release date come along, we'll add to it.
Thursday, Aug. 1:
Chroma Squad (Nintendo Switch)
Fobia (Nintendo Switch)
Hamsterdam (Nintendo Switch)
Meow Motors (Nintendo Switch)
Robbie Swifthand and the Orb of Mysteries (Nintendo Switch)
STANDBY (Nintendo Switch)
Shinobi Spirits S: Legend of Heroes (Nintendo Switch)
Solo: Islands of the Heart (Nintendo Switch)
Varenje (Nintendo Switch)
Friday, Aug. 2:
Burger Chef Tycoon (Nintendo Switch)
Madden NFL 20 (PC, PlayStation 4, Xbox One)
The Church in the Darkness (PC, PlayStation 4, Xbox One, Nintendo Switch)
Tuesday, Aug. 6:
Age of Wonders: Planetfall (PC, PlayStation 4, Xbox One)
Enter the Gungeon: Deluxe Edition (Nintendo Switch)
Guacamelee! One-Two Punch Collection (PlayStation 4, Nintendo Switch)
Metal Wolf Chaos XD (PC, PlayStation 4, Xbox One)
Wednesday, Aug. 7
The Forbidden Arts (Nintendo Switch)
Tuesday, Aug. 13
Exception (Nintendo Switch)
Friday the 13th: Game Ultimate Slasher Edition (Nintendo Switch)
Never Give Up (Nintendo Switch)
Thursday, Aug. 15
Aritana and the Twin Masks (Xbox One)
Tactics 5: Obsidian Brigade (Nintendo Switch)
Friday, Aug. 16
Remnant: From the Ashes (Xbox One)
Tuesday, Aug. 20
Rad (PC, PlayStation 4, Xbox One, Nintendo Switch)
Remnant: From the Ashes (PlayStation 4)
Yu-Gi-Oh! Legacy of the Duelist: Link Evolution (Nintendo Switch)
Thursday, Aug. 22
ONINAKI (PC, PlayStation 4, Nintendo Switch)
Friday, Aug. 23
Dead Cells – Action Game of the Year (PlayStation 4, Nintendo Switch)
Tuesday, Aug. 27
Ancestors: The Humankind Odyssey (PC)
CRYSTAR (PlayStation 4)
Collection of Mana (Nintendo Switch)
Control (PC, PlayStation 4, Xbox One)
Eight-Minute Empire (Nintendo Switch)
MXGP 2019 The Official Motorcross Video Game (PlayStation 4, Xbox One)
World of Warcraft Classic (PC)
Wreckfest – Deluxe Edition (PlayStation 4, Xbox One)
Friday, Aug. 30
Astral Chain (Nintendo Switch)
Blair Witch (PC, Xbox One)
The Dark Pictures: Man of Medan (PC, PlayStation 4, Xbox One)