Pillars Of Eternity: Complete Edition Comes To Switch Next Month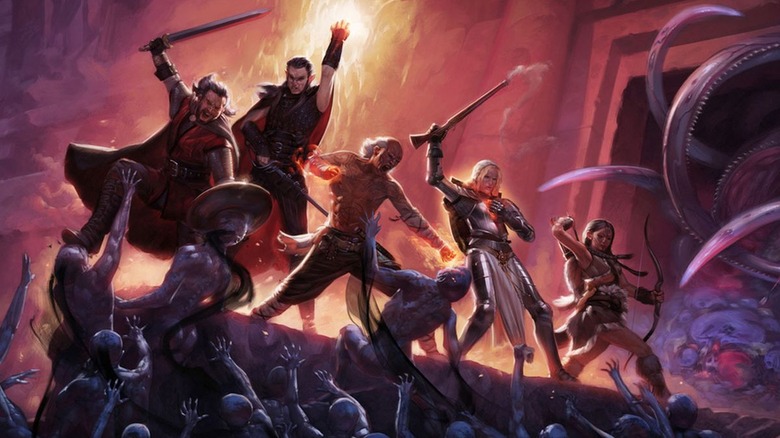 Versus Evil has teamed up with Obsidian Entertainment to release Pillars of Eternity: Complete Edition on the Nintendo Switch eShop. 
Pillars of Eternity got its start as the crowd-funding campaign Project Eternity. The campaign raised $3,986,929, quadruple its original goal, securing its spot as the most successful Kickstarter of all time in October 2012. Though the project later lost its crown, Paradox Interactive published Pillars of Eternity for PC and Linux in 2015 to critical acclaim. 
Advertisement
Paradox Arctic ported a Complete Edition of the game for PlayStation 4 and Xbox One in 2017. Like its predecessors, the Switch release will include the updated base game and both parts of the Pillars of Eternity: The White March expansion pack. In their initial review, IGN warded Pillars of Eternity a 9/10, praising its high-quality writing, attention to detail, and refreshing take on the old-school RPG experience.
"Pillars of Eternity paves the way for what should become a landmark RPG series in its own right," said IGN's Leif Johnson. "It honors the classics, brings great ideas of its own, and in the process it emerges as a classic itself."
In Pillars of Eternity, you play as a Watcher, an individual who can pierce the veil of the past and interact with spirits. You embark on a quest to discover the origins of your newly awakened powers while searching for a solution to the hollowborn plague, a supernatural phenomenon afflicting the nation of Dyrwood that causes infants to be born without souls. 
Advertisement
Featuring a choice-based, branching narrative, Pillars of Eternity offers six playable races and eleven classes to pick from: Barbarian, Chanter, Cipher, Druid, Fighter, Monk, Paladin, Priest, Ranger, Rogue and Wizard. As part of the reputation system, you can side with various factions, making choices and taking actions that have far-reaching consequences. Delve dungeons, search for lost treasure, and explore ancient mysteries by utilizing Pillar's five core skills.
Pillars of Eternity: Complete Edition comes to Nintendo Switch on August 8, 2019.