First Blair Witch Gameplay Trailer Will Have You Sleeping With The Lights On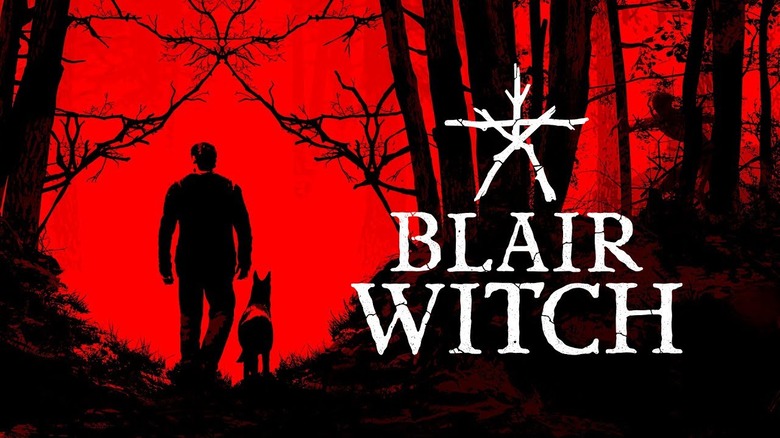 Building off the suspense of last week's gameplay demo, developer Bloober Team has released the first scare-filled gameplay trailer for Blair Witch, its upcoming psychological horror game.
The Poland-based Bloober Team established themselves as horror heavy weights with the popular Layers of Fear series. The Blair Witch gameplay trailer fills you with a similar sense of mounting dread, providing a glimpse of the game's haunting locales. 
Additional shots of Bullet, a Very Good Boy who serves as the protagonist's faithful canine companion, create their own spikes of anxiety as the footage leaves you wondering whether he'll receive the I Am Legend treatment. Bullet can enter areas you can't reach, helping you solve puzzles while barking at items and enemies. You can also interact with him in various ways, including giving him a well-deserved pat on the head.
Bloober caught fans by surprise when they dropped the Blair Witch reveal trailer at this year's E3. The title draws inspiration from the 1999 cult classic The Blair Witch Project, telling an original story set in September 1996, two years after the events of the film. You take on the role of Ellis, an ex-police officer who enters the Black Hills forest in search of Peter Shannon, a missing boy. 
Ellis traverses the dark terrain with an antiquated array of equipment, including a cellphone, flashlight, walkie-talkie, and camcorder, evoking the iconic visual and audio style that helped propel the movies to popularity. From dilapidated houses and occult symbols to disturbing found footage and monsters, the woods house a number of oddities and horrors to overcome. As the otherworldly environment weighs on him, Ellis questions his sanity, even hearing the voice of the Blair Witch herself at the end of the trailer.
Blair Witch comes to PC and Xbox One on August 30. Hopefully, it will provide a more memorable experience than the lackluster trilogy released for Windows by Gathering and Take-Two Interactive in the early 2000s.