How Long Does It Take To Beat Marvel: Ultimate Alliance 3?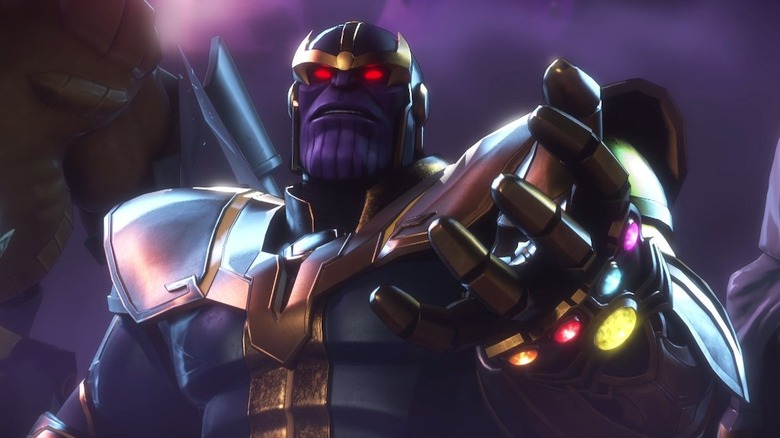 Almost ten years have passed since Activision released Marvel: Ultimate Alliance 2. Nintendo resurrected the flagging series, releasing Marvel: Ultimate Alliance 3 – The Black Order for the Nintendo Switch on July 19.
Advertisement
Boasting an impressive lineup of characters with more slated to arrive via free and paid updates, Ultimate Alliance 3 functions as reboot, leaving behind the stories and continuity of its predecessors. Capitalizing on the craze created by the Infinity Saga films, the game tackles the same source material, presenting its own take on The Infinity Gauntlet storyline with an expanded cast, bringing members of the X-Men and the Defenders into the mix.
The plot of Ultimate Alliance 3 unfolds over ten chapters. Based on data collected by HowLongToBeat, the main campaign takes about 12.5 hours to complete, with additional content adding up to 14 more hours of gameplay. This additional content includes the Infinity Trials, an optional mode that lets you unlock characters and costumes by completing Infinity challenges. 
Advertisement
With 42 confirmed characters, Team Ninja has designed Ultimate Alliance 3 for maximum replayability. After beating the main story, you'll also unlock a Supreme difficulty rating, providing a true challenge for the completionists out there. 
Marvel: Ultimate Alliance 3 – The Black Order has received a mixed reception from critics. Destructoid's Chris Carter gave the game a 7/10, praising its satisfying if flashy combat, while criticizing its odd roster choices and lack of villains. 
"The main issue is that it needs more villains, full stop, but there are also a few glaring omissions that scream "we left this out for DLC or a sequel," said Carter. "No playable Vision means I can't recreate team Avengers NES/SNES, and I consider the lack of a playable Cyclops at launch a personal attack. Strangely, Daredevil, Luke Cage, and Iron Fist are all playable, but Jessica Jones is a fleeting non-playable character."
Marvel: Ultimate Alliance 3 – The Black Order is available now for Nintendo Switch.