Twitch Streamer Ninja Is Writing New Books About How To 'Get Good'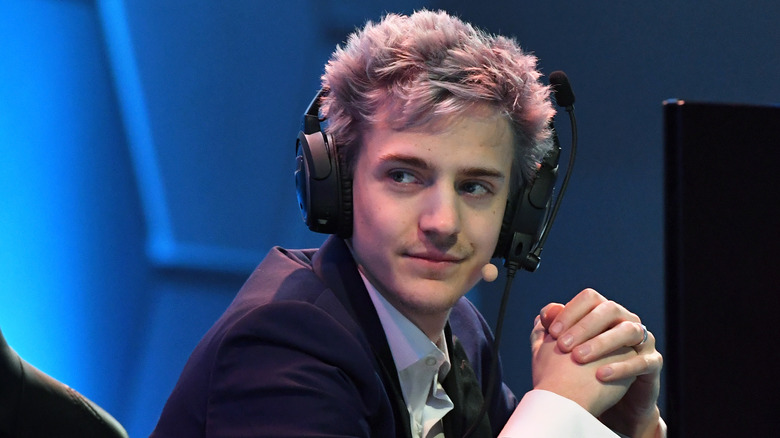 Ethan Miller/Getty Images
Tyler "Ninja" Blevins isn't content with just sitting atop Twitch. He now has his sights set on the New York Times Best Sellers list, too, and he's dropping not one, not two, but three books in order to get it done.
PC Gamer reports that Ninja is working on three separate books at the moment; two are scheduled to arrive next month, and one is set to release in December. 
The first, Get Good, promises to be "your game plan for outclassing the rest at playing video games." It reportedly comes chock full of illustrations and tips, and knowledge about all the things Ninja wishes he knew before he became a competitive gamer. The book's description states, "Video games come and go, but Ninja's lessons are timeless." It's a well-known fact that Abraham Lincoln could've been a fantastic streamer. He just didn't have these timeless lessons to guide him. Such a shame.
The second, Ninja's Notebook, is a tale about a love that transcends both time and distance. Actually, it's not. It really shouldn't even be classified as a book, to be honest. It's a notebook — the kind with 143 pages of blank space — with Ninja's logo on the front and some stickers that those who buy it can use to decorate it. It seems like it's supposed to be paired with the Get Good book for those who want to take notes, and the description for it says "no hackers allowed!" for some reason. How do you do, fellow kids?
Lastly, there's Ninja: The Most Dangerous Game. It sounds like the title of a direct-to-DVD movie starring Steven Seagal, but rest assured, this is not that. Instead, it's a graphic novel starring Ninja, "the undisputed champion of the world's most popular online battle royale," who apparently receives an email with a link to a brand new game that's suddenly become popular. Of course, "As the best player in the world, Ninja's unable to resist a challenge," so he ultimately uses his "unmatched wits and skill" in order to win the game and also... save the world? Is it still called fanfic if you write it yourself?
Both Get Good and Ninja's Notebook hit bookstores on Aug. 20, 2019. Ninja: The Most Dangerous Game is due out on Dec. 3, 2019. We can't wait.