The Real Reason Gears 5 Dropped 'Of War'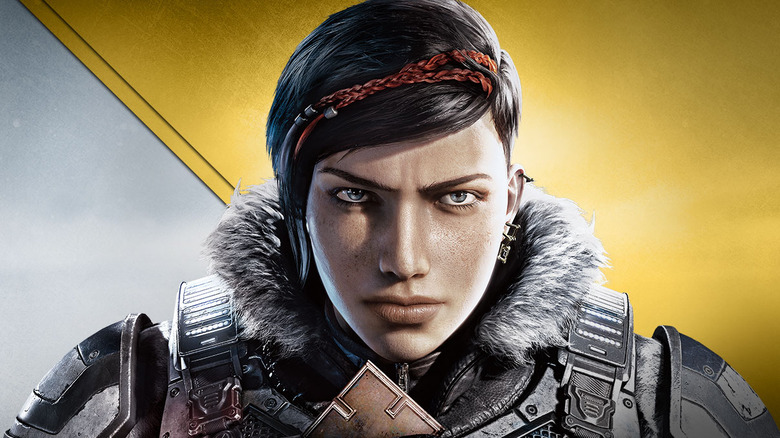 As fate would have it, Gears of War 4 is going free for Xbox Live subscribers as part of Xbox Games with Gold for the month of August. That game is soon getting a sequel, but the title looks a tad bit different. It's called Gears 5, and if you're wondering where the 'of War' part went, you're not alone.
Advertisement
Fortunately, we were able to locate some answers. And now we have a better sense of why Gears 5 dropped 'of War' from its name.
Microsoft's Aaron Greenberg offered up one explanation last year in an interview with GameSpot, stating that "People shorthanded it Gears anyway," and that "It's a cleaner look for the brand and the line." He was very careful to note, however, that the entire franchise "is still Gears of War," so don't think Microsoft and The Coalition are simply vanishing the 'of War" part from existence.
The Coalition's Rod Fergusson also addressed the name change on Twitter, when IGN editor Ryan McCaffery asked whether it was a creative decision or if it was tied to marketing in some way.
Advertisement
"Gears of War is still the franchise name but now that we're doing a family of products it made more sense to shorten the titles down - Gears Pop, Gears Tactics & Gears 5," Fergusson said. "Plus we always just call it Gears anyway so it feels good to simplify."
So there you have it. Microsoft and The Coalition are listening to the people in one sense, trimming the name down to Gears 5 because, well, that's what everyone's going to call it anyway. And because the series has two other new games coming out – Gears Pop on mobile and Gears Tactics on PC — the names just sound better when the 'of War' is omitted. They're all still Gears of War games; they just roll off the tongue a lot better.
Gears 5 comes to PC and Xbox One on Sept. 10, 2019. The release dates for both Gears Pop and Gears Tactics have yet to be announced.