Mortal Kombat 11 Reveals Nightwolf Release Date And Gameplay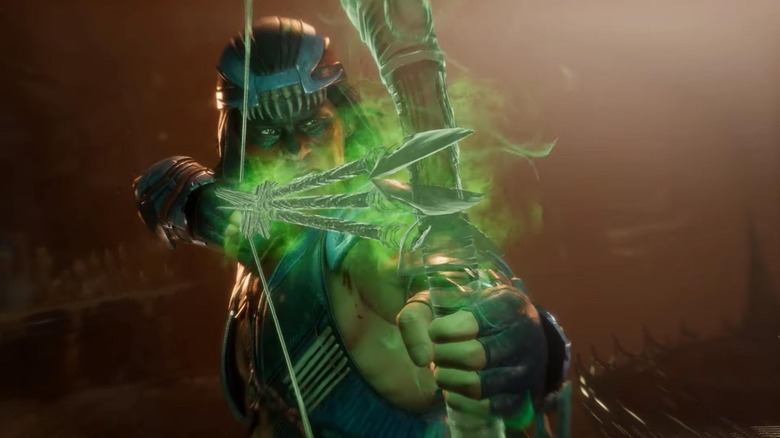 NetherRealm Studios has unveiled details and gameplay about Nightwolf, the next Mortal Kombat 11 fighter slated to join the roster.
Following months of leaks and teases the developer released the first gameplay trailer for Nightwolf, the second Mortal Kombat 11 DLC character. Nightwolf retains the signature moves from his 1995 Mortal Kombat 3 debut, including spirit arrow, projectile reflector, and shoulder charge. The trailer also provides a glimpse of his fatal blow and you get to see the devastating potential of his tomahawk during one of his fatalities. 
"Nightwolf, born as Grey Cloud, is a proud and fierce warrior dedicated to the cause of good and chosen by the Great Spirit to become the Matoka tribe's champion and protector," said today's press release. "Along with his signature tomahawk swing, Nightwolf possesses extraordinary magic that allows him to manifest weapons created from spirit energy to fight for the Matoka's future and defend all of Earthrealm."
Player's who purchase the Kombat Pack will receive exclusive early access to Nightwolf starting August 13, a week before the fighter's general release on August 20. The Kombat Pack includes Shang Tsung, the first Mortal Kombat 11 DLC character, Sindel, Spawn, and two as-yet announced guest characters. 
Based on past leaks, some fans point to Evil Dead's Ash Williams and the Terminator to fill the mystery spots. Ed Boon recently teased a possible John Wick DLC; however, his history of trolling players makes this addition unlikely. Jokes aside, Boon has promised to reveal the identities of the remaining fighters in the Kombat Pack Trailer scheduled to launch on August 21.
Mortal Kombat 11 is available now for PC, PlayStation 4, Xbox One, and Nintendo Switch. You can also grab the Kombat Pack for $39.99. Beyond early access to the 6 DLC characters, you'll get 7 exclusive character skins and 7 exclusive sets of gear.