Vigor Offering Free Weekend Of Looting And Shooting On Xbox Live Gold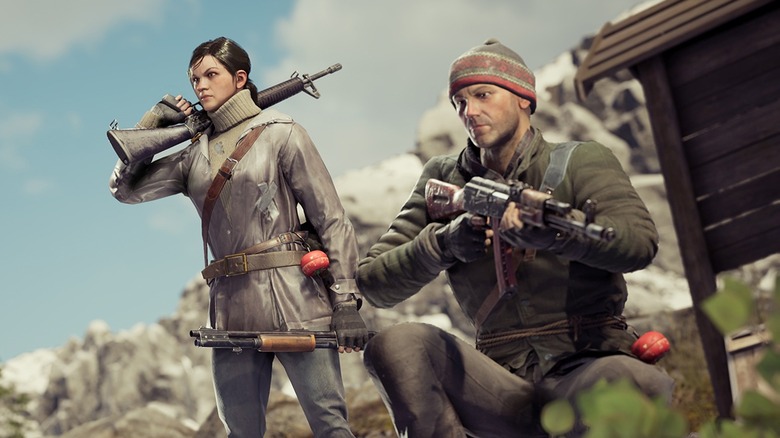 Developer Bohemia Interactive has announced a free weekend for Vigor, their upcoming shoot 'n' loot survival game. During the trial period, Xbox One Gold members can sample the timed Xbox exclusive, which is currently in early access, ahead of its full launch later this summer.
Vigor transports you to post-apocalyptic Norway where the remnants of humanity fight for survival in the wake of nuclear war. As a nameless Outlander, you must shoot your way through 8-12 player matches, scavenging what resources you can to construct a shelter and game-changing equipment. The free weekend follows last week's 0.9 Aid Update, which shifted the focus from a solo-quest for survival to rebuilding humanity as a whole.
"Previously, our take on rebuilding in post-war Norway was small in scope, focusing on you, and you alone," explained project lead Petr Kolář. "We want to emphasize the idea of rebuilding society, and not everyone in this new world is as fortunate – or as brave – as the Outlander."
The Aid update added a new Food currency, which you can grow or collect and transport to other, less-fortunate survivors. To help new Vigor players adapt to the game, the developers also introduced a mysterious voice that will contact you via radio, offering helpful information and missions from time to time. You'll also find new customization options for sale at the Outlander's Store, new weapons, gameplay adjustments, and a complete overhaul of the loot system.  
Vigor's free weekend starts on August 8 and runs through August 11. If you enjoy the experience and don't want to wait for the full release, you can purchase the Founder's Pack for $20 to join the early access and score some extra loot. The title will launch as a free-to-play game on Xbox One sometime this summer, with a planned PlayStation 4 release to follow. Bohemia Interactive has shared no plans for a PC version of the looter shooter.