Sony, Microsoft And Nintendo Will Force Devs To Disclose Loot Box Odds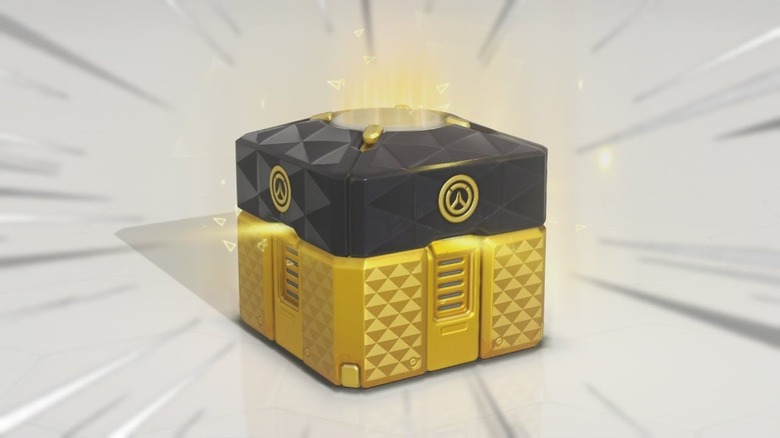 Loot boxes have long been under fire from both gamers and governments. Now it appears real action will be taken to rein these microtransactions in.
Polygon is reporting that Sony, Microsoft and Nintendo have teamed up to enact policies for loot box-filled games that appear on their platforms, forcing developers to show the odds of winning a particular prize in a loot box. The announcement came via the Entertainment Software Association's chief counsel Michael Warnecke, who spoke during a loot box workshop hosted by the Federal Trade Commission.
Advertisement
"I'm pleased to announce this morning that Microsoft, Nintendo and Sony have indicated to ESA a commitment to new platform policies with respect to the use of paid loot boxes in games that are developed for their platforms." Warnecke announced.
Warnecke then stated that these new rules would "require the disclosure of the relative rarity or probabilities" for getting the items shown off in randomized loot boxes.
In addition, a host of publishers have also agreed to follow suit by disclosing loot box odds in their games. Those publishers are: Activision, Blizzard, Bandai Namco, Bethesda, Bungie, Electronic Arts, Take-Two Interactive, Ubisoft, Warner Bros., and Wizards of the Coast.
As far as when we could see these policies go into effect, Sony, Microsoft and Nintendo are shooting to have the rules in place sometime in 2020. Some of the publishers listed above will reportedly be in compliance "no later than the end of 2020," and that creates a real conundrum; what if the big three are ready at the platform level but a company like EA doesn't have the disclosures implemented? Does Madden NFL 21 get some kind of pass? Do the platform holders delay the roll-out of the policy? Does Madden just not show up on a console, as wild as that sounds? Big sticking point there.
Advertisement
There is definitely going to be more to this story, and we'll update you as soon as we have it.