Borderlands 3 Will Offer Two Graphical Modes For PS4 Pro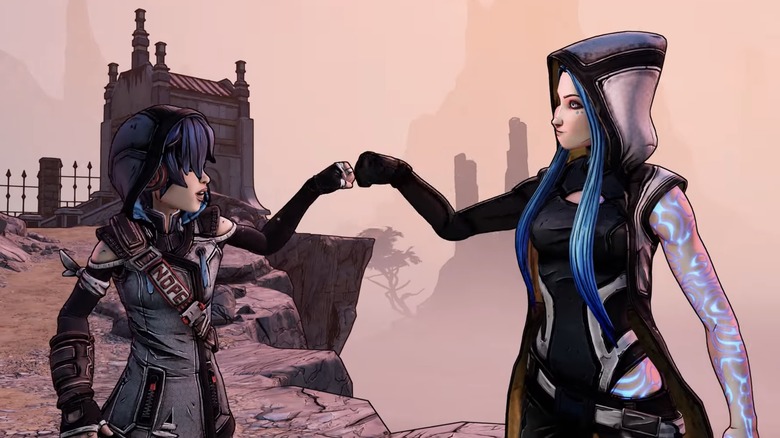 With the release of Borderlands 3 a little over a month away, Gearbox has shared details about the game's graphical options.
Speaking with the PlayStation Blog, online & social product owner Scott Velasquez shed some light on Borderlands 3's performance capabilities alongside information about the development process. 
"The PS4 is an amazing console, but the PS4 Pro takes things to another level and allows us to push the game further by running at higher resolutions and higher framerates," said Velasquez. "Players will be able to choose between "favor resolution" and "favor performance" on the PS4 Pro through a new setting called Graphics Preference."
If you choose the "favor resolution" option, the game will cap at 30 frames per second. In contrast, "favor performance" pushes the framerate cap to 60 frames per second, rendering the game at 1080p. If your television only supports 1080p, you can still benefit from the favor resolution mode. "The game will supersample from the higher resolution using the console's hardware," explained Velasquez. This leads to a sharper 1080p output thanks to the power of the PlayStation 4 Pro.
Velasquez also confirmed that Borderlands 3 would support 4K and HDR on the PlayStation 4 Pro. As the interview appeared on the PlayStation Blog, Velasquez did not mention how the game would run on the Xbox One X; however, the Microsoft Store listing for the game shows that Borderlands 3 will be "Xbox One X Enhanced" with HDR10 and 4K Ultra HD capabilities.
Borderlands 3 comes to PC, PlayStation 4, and Xbox One on September 13. You still have time to pre-order and score some nice bonuses, such as the Gold Weapon Skins pack and a weapon trinket. My Best Buy members who pre-order the game through the retailer will receive a $10 reward credit. The Borderlands 3 Deluxe, Super Deluxe, and Diamond Loot Chest Collector's Editions also come with a sizable lineup of goodies.