No Man's Sky Update Will Add VR Support And Space Crab Mounts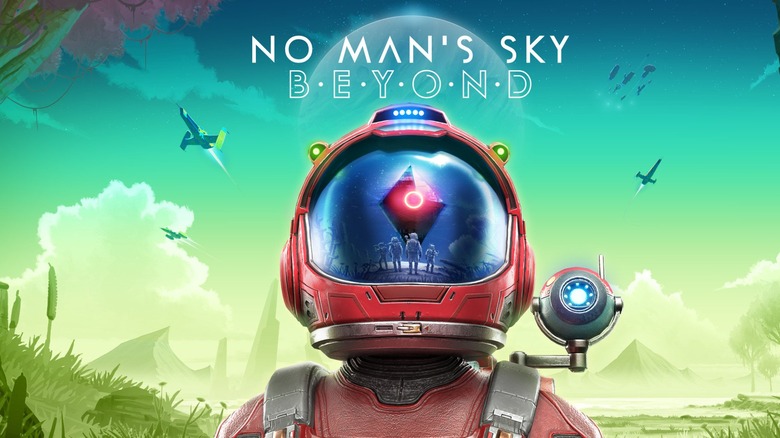 The massive Beyond update for No Man's Sky will introduce a variety of fresh features like virtual reality support, a new multiplayer social hub, and a memorable assortment of space mounts you can ride during your interstellar exploration.
Today's trailer provides a look at what players can expect from the expansion. Of particular note are the wacky alien animals you can traverse the terrain with, including a creature that looks like a cross between a wild pig and a dinosaur and space crabs that resemble a crustacean version of Breath of the Wild's guardians.
Beyond, the amalgamation of what Hello Games first planned as three separate updates, promises to be No Man's Sky largest and most important update yet. 
"No Man's Sky Beyond aims to bring a huge range of features together into a cohesive whole, with expanded online, virtual reality and hundreds of changes big and small," explained Hello Games founder Sean Murray. "We want Beyond to be the best time for new players to pick up a copy, for lapsed players to rejoin, and for the players with a thousand hours save to see the game with fresh eyes."
Other than the extraterrestrial crabs, Murray believes one of the biggest draws will be the Nexus, a shared social space where you can play with friends or strangers and show off your base and equipment. "Progression in No Man's Sky is so much more meaningful when you can share it with other explorers and so much more engaging when any creations or missions become shareable," Murray continued. "Once you meet fellow travellers who knows what space-faring adventures you will go on together."
Players with the proper gear can experience everything they see in the launch trailer in virtual reality. The team plans to share more details about Beyond's features as the release date draws closer.
No Man's Sky: Beyond comes to Windows, PlayStation 4, and Xbox One on August 14.