Play Street Fighter 5 For Free On Steam This Weekend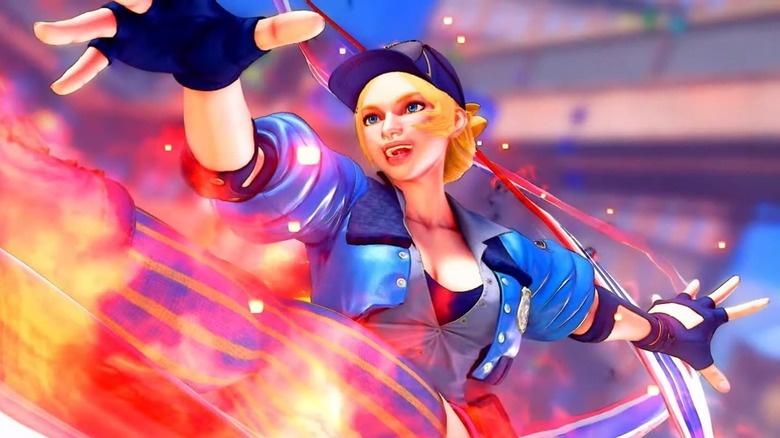 Street Fighter 5 has entered the final days of its free trial, serving up one final action-packed weekend on Steam.
Announced on Twitter, the trial includes all 16 launch characters, in addition to the six fighters added in the Season 3 DLC: Sakura, Blanka, Falke, Cody, G, and Sagat. If you decide it's a good match, you can score a cool 60% discount on the base game until August 14, taking the price down to $7.99. Capcom is also offering 50% off Street Fighter 5: Arcade Edition and Street Fighter 5: Arcade Edition Deluxe during the promotional period. Various costume bundles are also on sale.
Street Fighter 5 has had a mixed run since its 2016 release, receiving mostly positive reviews from critics but a much more critical reception from players. Though the fighter had a strong core gameplay foundation, it lacked stability, single-player content, and characters. Both Capcom CEO Kenzo Tsujimoto and Street Fighter producer Yoshinori Ono later admitted that they had released an unfinished product
Capcom resolved many of the initial issues with the Street Fighter 5: Arcade Edition, which released almost two years later in January 2018. "The fundamental fighting of Street Fighter 5 has been strong since it came out in 2016, but everything around it felt like the skeleton of a great fighting game," remarked IGN's Mitchell Saltzman. "With the new Arcade Edition, substantial new modes and game-changing V-trigger moves finally give it the meat on its bones it needs to live up to its legendary name."
Despite the improvements, Street Fighter 5 has continued to receive mixed remarks from PC players. "Capcom has yet to offer a complete package with all characters and stages at a reasonable price," said one user. "I'd like this game a lot more If I didn't have to grind about 4000 matches to unlock a single character. Besides that, I think it's a fairly decent arcade-y fighting game featuring some neat throwbacks and older characters," said another.
Make your own ruling by downloading Street Fighter 5 for free from now through August 11.