Apex Legends Event Will No Longer Be Aired On ESPN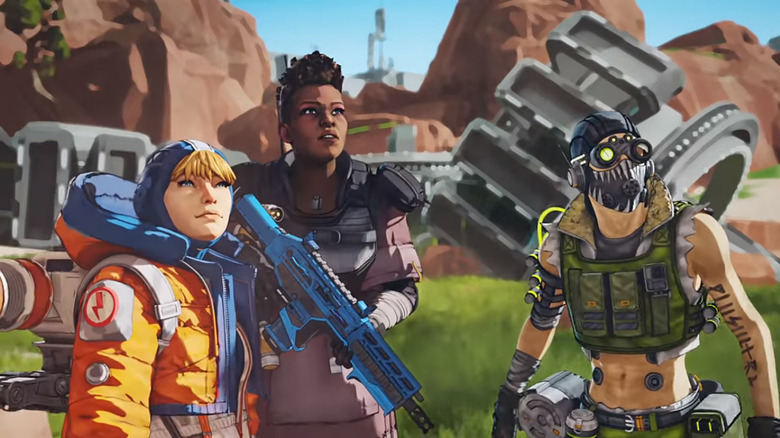 ESPN and ABC have announced their decision not to air an Apex Legends event scheduled for this weekend due to the recent domestic terrorist attacks in El Paso, Texas and Dayton, Ohio.
Esports insider Rod 'Slasher' Breslau shared a screenshot of an email dated August 6, three days after the shootings occurred. "Out of respect for the victims and all those impacted by the recent shootings, ABC will no longer air "EXP Invitational APEX Legends at X Game" on Sunday, August 11, 2019 in the 4:00 – 5:00 PM / 3:00 – 4:00 PM PT time period," read the email. 
A condensed highlight show of the EXP Invitational Apex Legends tournament at the X Games was supposed to air on ESPN2 on Saturday. According to Bloomberg's source, the broadcast will still air on ESPN2 during a three night run in October. Apex Legends fans can also watch the highlight show via ESPN's digital channels this weekend.
This decision follows the ongoing attempts of politicians and other figures to paint video games as the corrupting force behind the upsurge of violence in the United States. The video game community has pushed back against these unsubstantiated claims, with Bernie Sanders and Hillary Clinton weighing in on the matter. "People play video games in virtually every other country on earth," said Clinton on Twitter. "The difference is the guns."
Former Nintendo President Reggie Fils-Aime mirrored Clinton's statement, tweeting his support for the video games industry and providing some enlightening statistics. "The facts are that countries with high per capita gaming revenue have fewer gun-shooting deaths," said Fils-Aime. "Except the US, where 4% of the population own 43% of the guns."
Despite the outpouring of evidence and support, video games and gun violence remain entangled in peoples' minds, leading to decisions like the one made by ESPN and ABC and Walmart's recent ruling to remove violent video game displays from sales floors.