Need For Speed: Heat Races Onto The Scene This November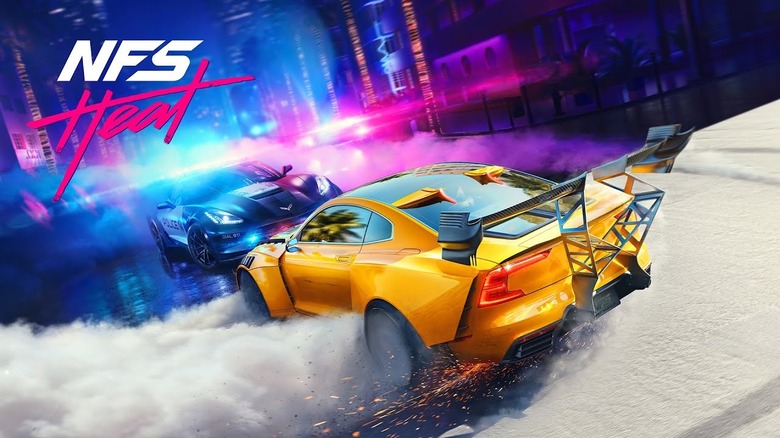 Get your engines ready, a new Need for Speed is on the way.
Electronic Arts unveiled the latest entry in the popular street racing series, showing off the neon-drenched streets of the Florida nightlife in today's reveal trailer. Evoking serious Grand Theft Auto: Vice City vibes, Need for Speed: Heat pits you against Palm City's rogue police force. 
"They impose limits to control us. Limits to make us blend in, make us 'safe.' But we own the limits and we'll own the night," says the trailer's narrator. "They destroy, so we design. They control, so we create. If you catch fire, run, you'll burn faster."
Compete in the sanctioned Speedhunter Showdown by day to earn Bank for customizations and upgrades. By night, hit the streets to build your reputation in illicit street races while staying one step ahead of the cops. The greater your reputation, the better parts and races you'll have access to.
The previous Need for Speed title, Need for Speed: Payback, received a mixed reception following its November 2017 release. Reviewers criticized its scripted story, microtransactions, poor car handling, limited customization options, and a host of other issues.
"It's a fun racing game whose flashy story would be fine if I felt like I was building a blinged-out career worthy of it. Instead, I felt driven toward pure stats upgrades, heedless of what the car was or what it looked like," said Polygon's Owen S. Good. "Coupled with a desert city and countryside that feels lifeless despite being packed with racing challenges and collectibles, it's the equivalent of a bland paint job surrounding a high performance engine block."
Need for Speed: Heat comes to Origin Access Premier/Play First Trial on November 5 before its general release for PC, PlayStation 4, and Xbox One on November 8. Hopefully it will be an improvement over its predecessor. If you're feeling brave, you can pre-order the game to receive the K.S Edition starter car. The Need for Speed: Heat Deluxe Edition comes with additional bonuses.