Fortnite Season 10 Worlds Collide Mission Challenges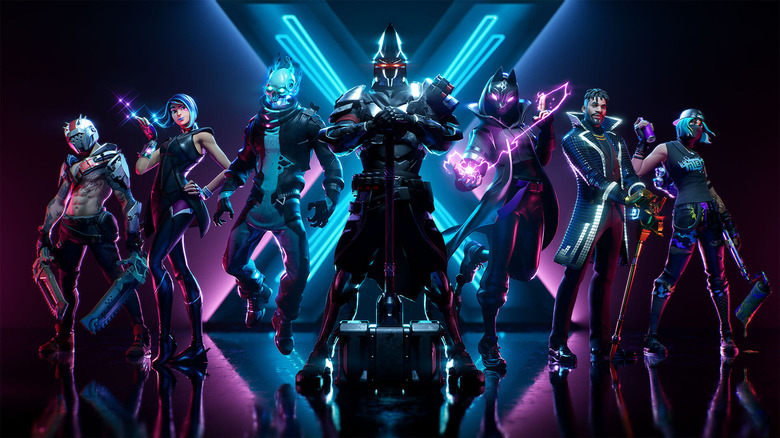 Week 3 of Fortnite Season 10 has arrived, along with an all-new mission called Worlds Collide. This one's going to have you doing some Rift-related things, as well as visiting several locations to pick up some chests and damage some opponents. There is some very cool loot to be had if you're willing to knock these challenges out. And fortunately, they don't seem all that complex.
What do you get? For the normal challenges, you have the opportunity to rack up 50 Battle Stars, 5,000 XP, and a nice-looking glider called the Rift Rider. On the Prestige side, you can obtain 5,000 XP, a Catalyst spray, and Snowstorm style option for the Catalyst skin.
Here are the challenges you have to look forward to.
Normal Challenges:
Use a Rift
Visit a Rift Zone
Deal damage to opponents at a mountain top Viking Village or Loot Lake (200)
Visit a memorial to a cube in the desert or by a lake
Eliminate opponents in the desert (3)
Search chests at Loot Lake (3)
Consume foraged mushrooms (10)
If you're confused about Fortnite's Rift Zone requirement, it basically means to visit a place altered out of its normal time. Tilted Town qualifies, so if you make a pit stop in the Old West for a brief moment, that should check the box.
Prestige Challenges:
Use Rifts (4)
Search chests in Rift Zones (5)
Eliminate opponents in Viking Village or Loot Lake (3)
Visit both cube memorials
Eliminate opponents in Paradise Palms or Fatal Fields (4)
Search chests at Loot Lake or Lucky Landing (7)
Consume foraged mushrooms in a single match (5)
Kudos to the lovely folks at r/FortniteBR for locking those Prestige challenges down.
As we stated, nothing too wild and crazy here. Eliminating opponents in specific locations will always be a bit tricky, as doing so usually requires the storm to be headed toward that location in order for you to have the best chance. Play a mode where you can respawn infinitely, however, and you should be able to knock it out.