PewDiePie Hits An Insane Milestone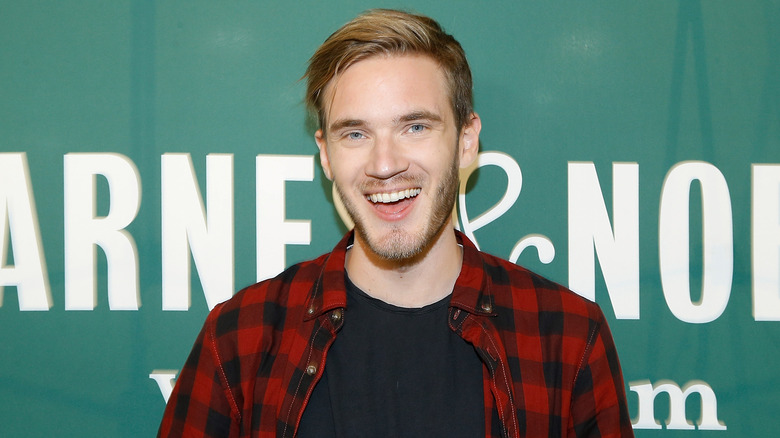 John Lamparski/Getty Images
Controversial YouTuber PewDiePie is back in the news once more, but this time, it's not for any sort of video-related stunt. He's actually managed to reach a significant milestone on his YouTube channel; one that no other lone creator has yet to attain.
Advertisement
Dexerto is reporting that PewDiePie can now claim over 99 million YouTube subscribers, having reached that mark back on Aug. 13. That puts him within striking distance of 100 million subscribers, which means fans can look forward to the star streaming a 12-hour Minecraft marathon at some point in the near future. When will that be exactly? It's tough to say. A current look at PewDiePie's channel shows he's sitting at 99,174,785 subscribers, so a healthy amount of non-subscribers still need to come on board in order for PewDiePie to join the 100 million club.
It could take a week. It could take a month. It could take even longer than that, and that's if it happens.
You might be thinking: with over 99 million subscribers, PewDiePie must have the most out of any channel on YouTube, right? The answer is actually no. For a long time, PewDiePie was the most popular YouTube channel. However, he was dethroned by Indian music company T-Series earlier this year. T-Series has, at last count, 108.5 million YouTube subscribers. If PewDiePie wants to catch that number, he definitely has some work to do.
Advertisement
In the meantime, though, it seems PewDiePie is sticking to the script. His last few uploads are an episode of Meme Review (hosted by... oh wow that is actually Dr. Phil) and some videos about Minecraft. It would be interesting to know how he feels about the Super Duper Graphics update getting canned...
We'll be sure to keep you updated should PewDiePie cross the threshold into the magic land of 100 million YouTube subs. He'll undoubtedly be trying to rally the troops to get there in the days and weeks ahead.