How Many People Still Play Overwatch?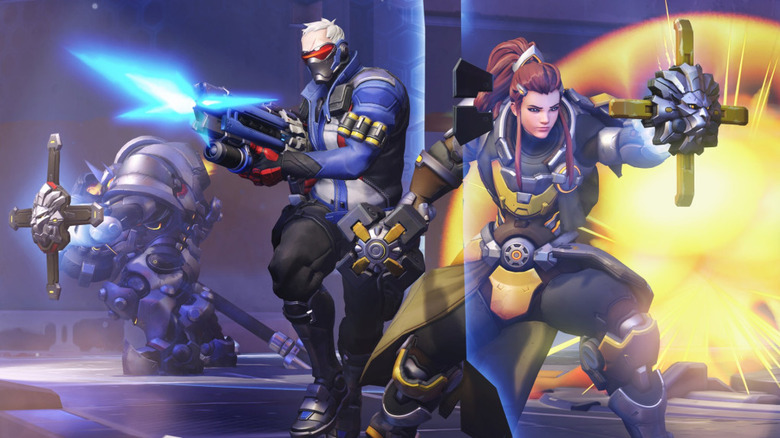 Overwatch is the hero shooter to play these days. It has a dedicated fan base. It receives regular updates, including new characters and events. And it has a massive esports scene, because the game is just as fun to watch as it is to play. But speaking of playing, how many people still play Overwatch?
Unfortunately, an exact active player count has been extremely hard to come by.
Blizzard last announced a number for Overwatch back in May 2018, revealing that the game had over 40 million players total. But it wasn't all that clear what that number was supposed to represent. Are there 40 million registered accounts in the game? Are there 40 million active players every month? Has Overwatch sold 40 million copies? When pressed, Blizzard wouldn't elaborate any further.
We can use that number, however, to make some guesses, and we're guessing Overwatch does not have 40 million active players. In the second quarter of 2019, it was reported that Blizzard had 32 million monthly active users across all of its titles. And you have to factor popular games like World of Warcraft, Hearthstone and Diablo 3 into that figure. So Overwatch could have a few million active players, or it could have way more than that. We just can't say for certain.
And so we're at the mercy of Blizzard to provide us with more information. That likely won't come until Overwatch hits some kind of anniversary or reaches a milestone achievement. If you're worried about player count, though, don't be; Overwatch has a very healthy player pool, which means you should be able to find matches quickly regardless of whether you're playing on PC, PlayStation 4, or Xbox One. And if the game's new Role Queue feature works as intended, you might see a lot of lapsed Overwatch players come back to the game.
We'll be sure to update should Blizzard release more details on how many people are playing Overwatch.