Cyberpunk 2077 Will Release On Google Stadia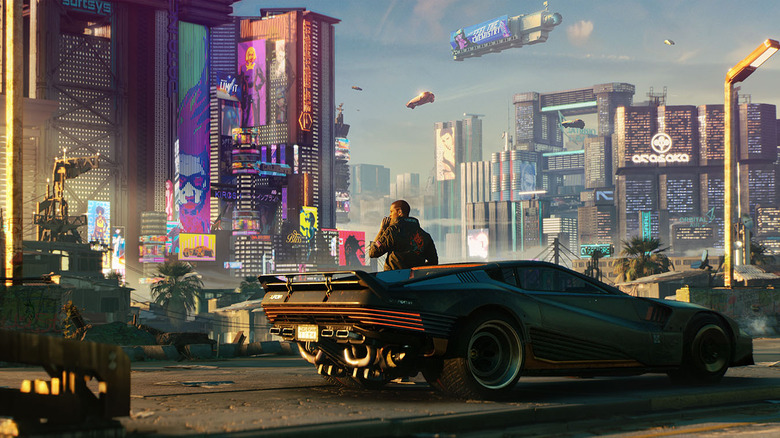 Google Stadia is slowly but surely adding on to its list of supported games. Now adopters of Google's game streaming platform can look forward to one of the most highly anticipated and — dare we say – breathtaking games of 2020: Cyberpunk 2077.
The announcement came during Google's Stadia Connect stream today, which was handily scheduled around the events of Gamescom 2019. And it certainly looks as though the Stadia version won't be sacrificing anything in the graphics department. What we can't say at this time, however, is that Cyberpunk 2077 on Google Stadia will launch day and date with the game on other platforms. Google didn't offer up a release date, which sure doesn't seem like the way you'd want to announce this game.
Here's the thing: we suspect Google is being coy about some of its 2020 titles because it doesn't want to disclose the public launch date of Stadia just yet. We know the Founder's Edition is coming sometime in November, and there'll be some games to play around that point in time (like Destiny 2, for example). But Google Stadia's free tier (Base) is supposed to launch sometime in 2020, and it's very hard to believe Google wouldn't want that up and running in time for Cyberpunk 2077 in April.
So stick a pin in it. There's a good chance Google Stadia Base is ready to go two or three months after the Founder's Edition ships. But if not, the launch could very well come with Cyberpunk 2077 leading the charge.
Cyberpunk 2077 comes to PC, PlayStation 4, and Xbox One on April 16, 2020. We'll be sure to update you should we hear more news on Cyberpunk's Stadia version. We have a feeling Google is going to get the release date question a lot, and it might have to get answered sooner rather than later.