Mortal Kombat 11 Teases 6 New Characters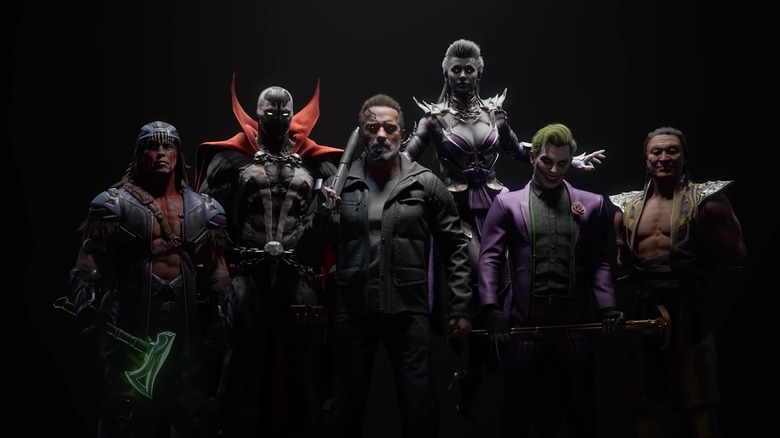 Today, at long last, we finally got a look at which new characters are coming to Mortal Kombat 11 as part of the game's Kombat Pack. There's a lot to like here. There's also a one-hundred percent chance some fans won't be happy that their favorite characters didn't get the nod.
Advertisement
Players can look forward to playing with Shang Tsung, Nightwolf, Terminator T-800, Sindel, Joker, and Spawn when the Kombat Pack is all said and done. And by that, we mean most of the characters contained within the Pack are going to roll out separately. Shang Tsung and Nightwolf are available today, which is a good start. But Mortal Kombat 11 fans will have to wait until Oct. 8 to add Arnold Schwarzenegger's Terminator to the mix. Sindel won't arrive until Nov. 26. Joker isn't being added until Jan. 28. And Spawn junkies have the worst wait of all: he won't be joining Mortal Kombat 11 until March 17.
Understandably, there are players who aren't thrilled about the drip-feed of character additions.
Advertisement
Judging by the YouTube comments, some are also unhappy about omissions in the Kombat Pack. For instance, some fans were really hopeful about Ash Williams from The Evil Dead making his way into Mortal Kombat. Others wanted to see some past MK franchise characters, including Ermac and Rain.
And there appears to be a lot of talk around the look of Joker. Almost none of it is good. One person asked, "Conan O'Brien cosplaying as the joker!?!?" Another added, "Someone tell the Joker this game is 18+." The design of Joker is certainly a choice, given that NetherRealm Studios also made Injustice 2, and the Joker in that game looked very different.
The other characters look fantastic, though — particularly Terminator and Spawn — so players appear to be getting a pretty solid set of characters in the DLC. Solid enough to space out over seven months? That's debatable. But at least we know who is being added now, which means we can finally stop looking at Ed Boon's Twitter account.
Mortal Kombat 11's Kombat Pack is available now for $39.99.