How Many People Still Play World Of Warcraft?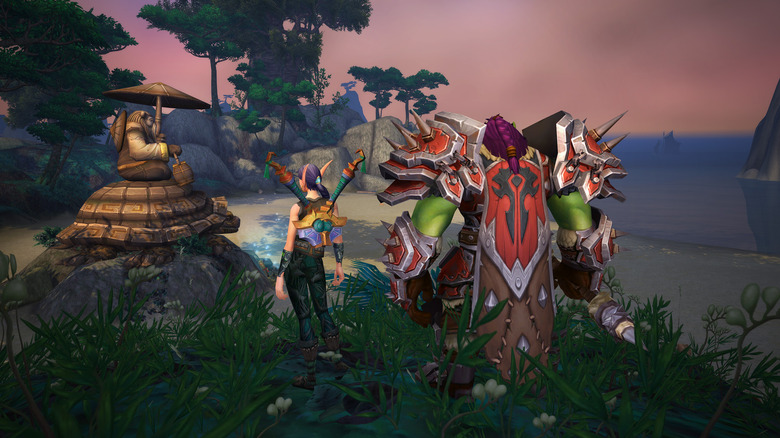 In a video game world increasingly populated by live service titles, World of Warcraft is the original. It started in 2004 and, to this day, still boasts millions of players. How many people are still hooked on WoW, though? How many people still play World of Warcraft?
Advertisement
Bear with us, because we're going to have to reach a little bit to give you this answer.
The last time Blizzard gave us solid numbers about the World of Warcraft player base was back in 2015. At that point in time, Blizzard reported that WoW had 5.6 million subscribers worldwide. That's a fairly healthy number! The trouble is that when you fast forward to present day, those figures are over four years old. A lot has happened since in the World of Warcraft universe, and there is no guarantee that the game still counts approximately 5.6 million people as subscribers.
Blizzard has also decided in that period of time that it's no longer going to give us subscriber numbers from WoW. So we're left to rely on third-party data sources that may or may not be accurate in their counts. The website Statista, for instance, estimates that World of Warcraft now has an estimated subscriber base of 5.03 million players. And Statista expects that number to continue trending downward over time.
Advertisement
So that's where we're at in terms of knowing how many people are playing WoW right now. We know that Blizzard provided a figure of 5.5 million subscribers in 2015, and we know estimates place that figure at 5.03 million now. That's still a pretty impressive number for an MMORPG that launched 15 years ago. And we think the downward movement of the subscriber count reflects the times somewhat accurately. There are a lot more MMO-type games competing for the attention of gamers these days, and with more companies focusing on those kinds of titles, we'll only see the number of live-service titles grow.
We'll try to update this space should Blizzard decide it wants to report World of Warcraft subscriber counts again.