Civilization 6 On Nintendo Switch Is Just $20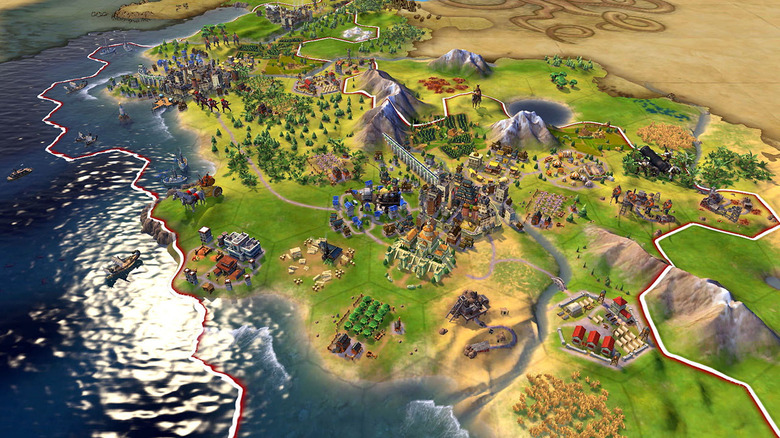 We try not to go too wild and crazy with the deals posts, but this one is just too good to pass up. The Nintendo Switch port of Civilization 6 is on sale right now, giving you on-the-go access to one of the planet's most popular turn-based strategy games at a discounted price.
You'll find your savings over at Best Buy, where the game's price has been slashed in half to just $19.99. And that's the physical retail version of the game, too; not a digital download from the eShop. What's the special occasion? We're honestly not sure. There isn't a new Civilization title coming anytime soon to drive the price down, nor have we heard the game is a poor seller in any sense. Nonetheless, it's possible Best Buy might be looking to clear some stock out given that the Nintendo Switch is set to have a very busy fall.
Civilization 6 originally released on PC in 2016 and, to date, has only made its way to one home console: the Switch. And rather remarkably, the game includes support for cross-platform cloud saves that enable players to sync their progress on both the Steam and Switch versions. If you're a Civ fanatic and you can't stand leaving the game behind on your PC, you could keep right on trucking with the Switch version (as long as you don't plan on playing the expansions, which the Switch doesn't have). That is just cool, and it can't be said enough: more games need to do this.
There's no word on how long the Civilization 6 discount is going to last, so if you've had a passing interest in the game at any point, now's your chance to get it cheap. We can't imagine this deal is going to stick around permanently, and given how rare it is to see a major Nintendo Switch game get such a drastic discount (thanks to the price of cartridges), Switch owners are likely going to gobble this up.