Riot Games Settles Class-Action Suit Over Culture Of Sexism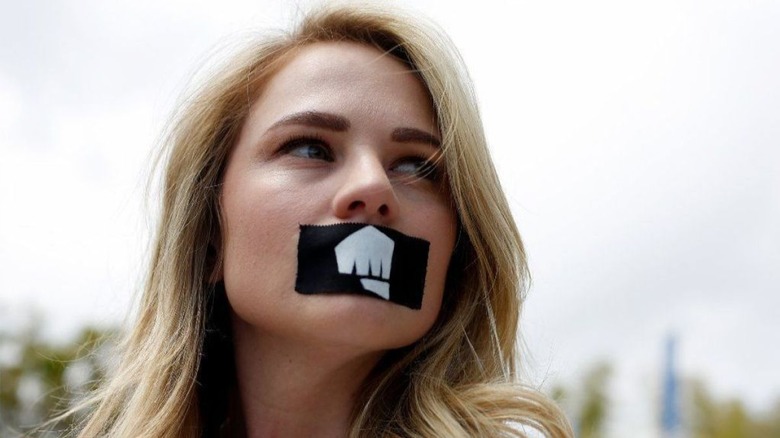 Dania Maxwell / Los Angeles Times
League of Legends developer Riot Games announced today that they have settled with the plaintiffs in a class-action lawsuit filed against them. Both sides described the agreement as a fair outcome that will have a lasting and positive impact on Riot's culture.
Riot declined to share the terms of the agreement, as they're still early in the process. Instead, they published a joint press release on their website. Ryan Saba, the attorney representing the plaintiffs, referred to it as a "very strong settlement agreement that provides meaningful and fair value to class members for their experiences."
"This is a clear indication that Riot is dedicated to making progress in evolving its culture and employment practices," continued Saba, who stated that significant changes had already been made to Riot's corporate culture, including "increased transparency and industry-leading diversity and inclusion programs." The developer echoed these sentiments earlier in the post, emphasizing their promise to build trust through increased transparency and open communication.
Plaintiffs Melanie McCracken and Jessica Negron filed a suit against Riot Games back in November after Kotaku exposed the company's male-dominated culture of sexism, harassment, and retaliation in an investigative piece. The report detailed the "bros before hoes" mentality that stopped women from receiving promotions and leadership positions. Both male and female employees reportedly received unsolicited pictures of male genitalia from bosses and colleagues, while senior leaders passed around a ranking of the female Rioters they wanted to sleep with.
In May, Riot tried to force the suit into private arbitration, a method notorious for decreasing the plaintiff's chance of winning and significantly reducing payouts should they still secure a victory. They also pressed to block their current employees from seeking legal action. Over 150 employees protested these tactics by walking out.
Despite Kotaku's reports and the settlement, which the walkout's organizers called a "victory for women in games," Riot continues to deny that harassment and sexism are an issue within the company's overall culture.
"After extensively reviewing these issues, we can confidently state that gender discrimination (in pay or promotion), sexual harassment, and retaliation are not systemic issues at Riot," wrote the developer. "While we believed that we had a strong position to litigate, we realized that in the long run, doing what is best for both Riot and Rioters was our ideal outcome."