Battlefield 5 Devs Cancel 5v5 Mode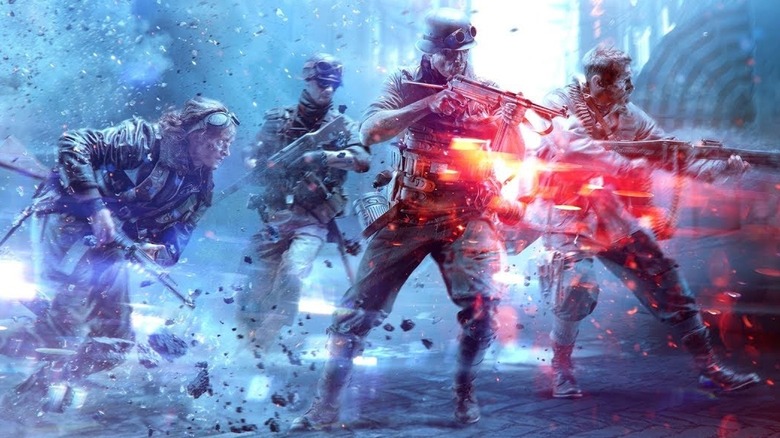 EA DICE has continued to expand Battlefield 5 since the shooter's release last November. Intent on augmenting the multiplayer experience, the developer has added battle royale and limited time modes, with a 5v5 option in the pipeline for sometime now. Unfortunately, quality issues have led to the mode's cancellation.
As senior producer Ryan McArthur explained in a recent blog post, the Battlefield 5 team have shifted their focus. "We're fully committed to expanding and improving our core multiplayer experience," explained McArthur. "That's why fixing the issues is our highest priority. This commitment will be met by keeping our focus and resources invested in producing the great content our players deserve."
"The added focus on improving the quality of the experience and adding more of the content you want has led us to step back from our original plans to offer a competitive 5v5 mode. Not creating this mode was a tough decision, but vital for us to more quickly reach our bug-crushing and content goals."
EA DICE has released a wealth of new story content and maps in the months following Battlefield 5's launch. The team has reached the final stages of Chapter 4: Defying the Odds, an ongoing expansion that introduced several bugs and quality issues alongside new content and rewards. Update 4.4 promises to fix stuttering issues, improve stability, and other needed adjustments based on community flags. The changes will also allow you to exceed Rank 50, leveling up to Rank 500.
Two new infantry-only maps will arrive with update 4.4: Provence and Lofoten Islands. DICE LA designed these maps for players who favor tighter, more tactical combat. You'll fight through cramped alleyways in France and maneuver across two Norwegian Islands rife with potential ambushes and chokepoints. Provence and Lofoten Islands will launch with two modes: Squad Conquest and Team Deathmatch.
Though the elimination of a potential 5v5 competitive mode will come as a blow to some, the realignment of the developer's priorities will hopefully lead to higher quality content and a more polished Battlefield 5 experience overall.