Mortal Kombat 11 Will Feature Keith David As Voice Of Spawn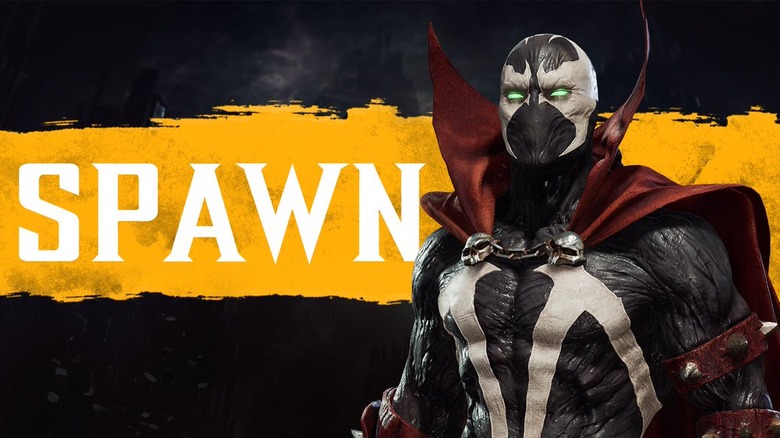 Last week brought the disappointing revelation that Arnold Schwarzenegger would not provide the voice when Terminator T-800 comes to Mortal Kombat 11 this fall. Spawn fans will not have to endure the same fate, however, as Keith David announced yesterday that he would portray the antihero when he joins the lineup of fighters next year.
Keith David has enjoyed a long and varied career, with projects ranging from The Thing to the role of Dr. Facilier in Disney's The Princess and the Frog. David voiced Spawn/Al Simmons in Todd McFarlane's well-loved animated series in the late-90s, capturing the hearts of the fandom and establishing himself as the de facto voice of the character. The news that David would reprise the role for the fighting game went public yesterday via tweet on the actor's official Twitter account.
"It's official! I will be the voice of #Spawn in #MK11," David wrote. Fans embraced the announcement, with one commenting: "You are the only voice of SPAWN that I recognize. The HBO series was everything. THRILLED to see you're back!" Another called for a petition to have David portray Spawn in all adaptations.
This is not the first time David has ventured into video games, having lent his considerable talent to titles within the Fallout, Halo, Saints Row, Transformers, Mass Effect, Final Fantasy, and Call of Duty franchises. His foray back into the industry as Spawn will bring an authenticity to Mortal Kombat 11 certain to heighten the experience for players.
Spawn will come to Mortal Kombat 11 on March 17, 2020 as one of six DLC characters released in the Kombat Pack. NetherRealm Studios official revealed the full roster arriving with the expansion in a trailer that debuted on August 21 following months of leaks, datamines, and player speculation. The other fighters include: Shang Tsung (released), Nightwolf (released), Terminator (October 8) Sindel (November 26), and DC Comics' Joker (January 28).
Mortal Kombat 11 is available now for Nintendo Switch, PC, PlayStation 4, and Xbox One.