Hunt: Showdown Launches On PC With Legends Of The Bayou DLC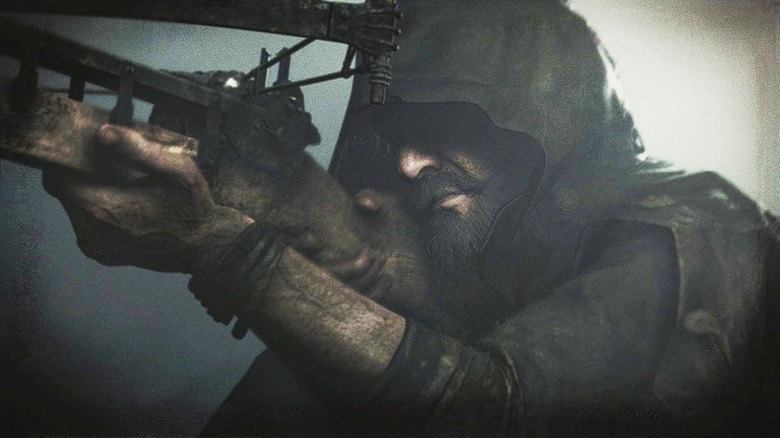 Hunt: Showdown, the competitive multiplayer bounty hunting game from Far Cry and Crysis developer Crytek, has launched for PC. The core game arrives alongside Legends of The Bayou, Hunt: Showdown's first DLC.
Set in Louisiana in 1895, Hunt blends PvP and PvE elements to create an atmospheric survival experience. In classic mode, ten players, either solo or in teams of two, race to hunt down fearsome beasts, collecting bounties and booking it off the map. Quickplay mode offers shorter matches for solo players who must scavenge for weapons and compete for a diminishing bounty pool.
IGN gave Hunt: Showdown Early Access a 7.5, complimenting its distinctive premise and tense matchups; however, system exploits, AI issues, and other problems kept the game from reaching its full potential.
"Between hunting down deadly monsters, creeping through dense forests, and trying not to be killed by rival hunters along the way, winning a match in Hunt feels like a legitimate accomplishment," said reviewer David Jagneaux. "But it still needs to solve the problems of players exploiting the system by camping on escape routes, an unreliable AI, and other, basic performance issues."
The Legends of the Bayou DLC contains two unique weapons, 500 Blood Bonds, and two new Legendary Hunter characters: the Bone Doctor and the Weird Sister. 
Crytec describes the Bone Doctor as a potent voodoo practitioner. "He has foreseen the evil, which befell the swamp, long before it even arrived. Now that evil has arrived in force, it has learned to fear the doctor's bleached skull visage, and his necklace of prophecy bones that foretells its own downfall." Once called Cora Beukes, the Weird Sister acts as one of the Bone Doctor's most loyal followers.
The two weapons include: Copperhead, a legendary Nagant M1895, and Blood Oath, a weapon inscribed with the family oath of the infamous McGowan twins.
Prior to today's release, Hunt spent time in Steam Early Access, receiving over 20 updates and multiple patches. Hunt: Showdown is available now on Steam for $39.99 or bundled with the new Legends of the Bayou DLC for $44.99. Players who own the base game can purchase just the DLC for $9.99.