Control: How To Change Outfits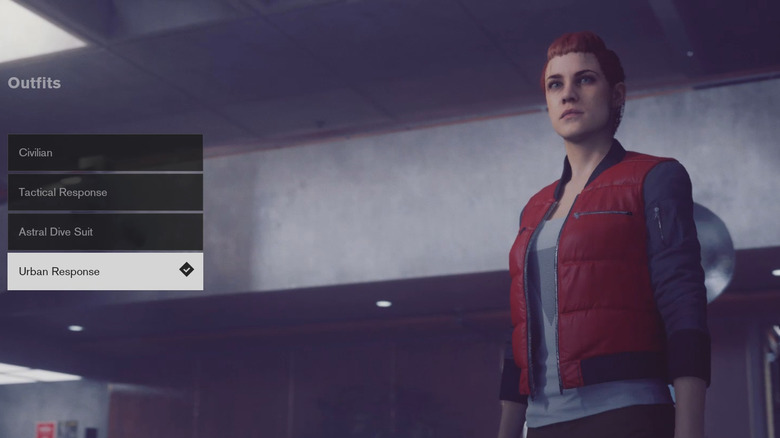 In Control, Remedy Entertainment's otherworldly action adventure, you play as Jesse Faden, the new director of the Federal Bureau of Control. As befits a woman of her station, Jesse has several outfits to choose from, most of which you can unlock by completing various objectives throughout the game.
Due to its solo story, you won't get to show off your Control cosmetics to other players; however, the outfits on offer allow you to personalize your experience. They also do not provide any bonuses to your statistics, a common feature of armor and equipment in other titles. The outfits in Control exist for purely aesthetic purposes, in addition to providing an enhanced sense of accomplishment.
All players start with Jesse's standard attire, which the game dubs "Civilian." If you pre-ordered the game, you'll have immediate access to the Tactical Response Gear, with PlayStation 4 users receiving the Astral Dive Suit on launch. The Digital Deluxe edition on the PlayStation Store also included the Urban Response gear.
Once you've obtained an outfit, head to the Central Executive control point in the Executive Sector of the Oldest House to access the outfits menu, which has a hanger icon next to it. The Central Executive control point is one of the first you'll unlock in the game, giving pre-order customers a chance to switch up their attire early on. Others will have to wait until they progress further into Control's narrative to take advantage of this feature.
Control is available now on PlayStation 4, Xbox One, and Microsoft Windows.