PlayStation Plus Free Games Announced For September 2019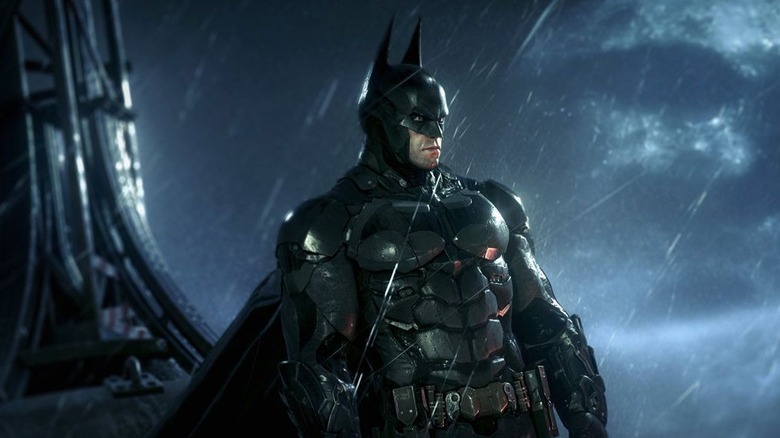 Sony has announced the free games coming to PlayStation Plus in September: Batman: Arkham Knight and Darksiders 3.
Batman: Arkham Knight marks the conclusion of the gripping Batman: Arkham series. You take on the role of DC's iconic vigilante as he faces off against enemies such as Scarecrow, Harley Quinn, and Killer Croc. From intense hand-to-hand combat to an array of gadgets, you have a wealth of options at your disposal for taking back the neon-soaked city.
IGN awarded Arkham Knight a 9.2/10, praising its scale, variety of gameplay options, and the impressive cast of characters. "It builds on the revolutionary strike-and-counter fighting style with powerful new moves and enemies," said reviewer Dan Stapleton. "It expands on Arkham City's open world with a larger, more detailed version of Gotham; it introduces a new fully playable Batmobile and makes it an important part of the action and puzzles; and it brings all of Batman's closest family of Gotham superheroes and rogues together for an amazing, great-looking finale.
In Darksiders 3, the dark fantasy hack-and-slash adventure from Gunfire Games, you play as Fury, one of the Four Horsemen. Fury calls upon an arsenal of whips, swords, flails, daggers, and magic to hunt down the Seven Deadly Sins in a quest to restore the balance between good and evil in a worn-torn post-apocalyptic version of earth.
Chris Carter of Destructoid gave Darksiders 3 an 8/10, complimenting its action sequences while decrying its dated feel and dull progression system. "While the character design and the artwork is spot-on, the environments look like they were grafted out of a game several generations ago," wrote Carter. "Most of my complaints are related to the RPG bits which are not the main focus of Darksiders III. It remains an action-fueled project and that's an angle it does well, reigning in some of the out-of-hand ideas from its predecessor."
PlayStation Plus subscribers can download Batman: Arkham Knight and Darksiders 3 between September 3 through September 30.