Microsoft Reveals Free Xbox Games With Gold Titles For September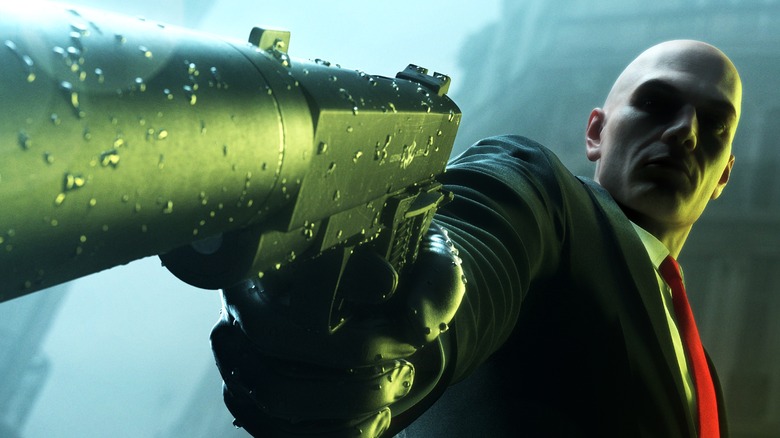 Hitman: The Full First Season headlines Xbox Games With Gold's free September 2019 titles. Xbox Live Gold subscribers will also have access to We Were Here, Earth Defense Force 2025, and Tekken Tag Tournament 2.
Hitman: The Full First Season, Io Interactive's episodic stealth thriller, will be available from September 1 through 30 for Xbox One players. The collection includes all of Agent 47's challenges and contracts, taking you to locales like Paris, Sapienza, Marrakesh, Bangkok, Colorado and Hokkaido.
We Were Here, the two-person puzzler from Total Mayhem Games will follow for Xbox One players from September 16 to October 15. Play with a friend or a random online as you solve a series of puzzles and challenges to escape from an abandoned castle. We Were Here has received strong reviews, with players praising its atmospheric setting and challenging puzzles.
Both Xbox 360 and Xbox One Gold subscribers can enjoy Earth Defense Force 2025 between September 1 and 15. The third-person sci-fi shooter follows the events of Earth Defense Force 2017. The Ravagers have returned with a vengeance following eight years of unbroken peace and prosperity. Call upon hundreds of weapons and four character classes to beat back the alien invasion. Earth Defense Force 2025 received mixed reviews, with critics praising its over-top-destruction while despairing of its terrible frame rates and awkward voice acting.
Tekken Tag Tournament 2, the eighth main installment in the popular Japanese fighting series, will also be available for Xbox 360 and Xbox One from September 16 through 30. Choose from 59 Tekken characters as you fight your way through multiple modes and claim the ultimate victory.
Xbox Live Gold subscribers have until August 31 to pick up August games Gears of War 4 and Castlevania: Lords of Shadow, with Forza Motorsport 6 up for grabs until September 15.