The Best Things That Came Out Of E3 2016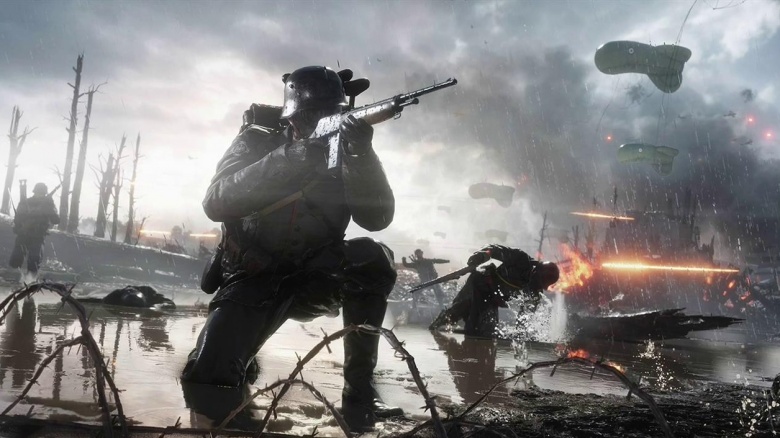 Another E3 is on the books, and this one gave us all kinds of amazing announcements, trailers, news, and gameplay footage to nerd out over. It's tough to narrow down the best things that came out of this year's expo, as there are dozens of amazing projects we're still drooling over. Nevertheless, we've managed to pare the list down to ten games that completely stole the show at E3 2016.
Final Fantasy XV
With the launch of Final Fantasy XV getting closer, all eyes were on Square Enix to see just what they had in store for Noctis and the gang. Kingdom Hearts III and the big Final Fantasy VII remake were both noticeably absent, but we're glad that FFXV had a proper showing. There was action, Eidolons, car drives, and even a chocobo ride. It was interesting to see the game's PS VR compatibility unveiled, as you'll be able to play as the gun-wielding Prompto while wearing the PlayStation 4's virtual reality headset.
Release date: September 30, 2016 for PS4 and Xbox One
Mafia III
Hangar 13's Mafia III is on its way to becoming the Goodfellas of the modern gaming scene, telling a tale of the Italian mob's criminal enterprises in a fictionalized version of New Orleans called New Bordeaux. As you can see in this hectic gameplay video, a ton of details went into making the game's Louisiana as authentic as possible, as there's an urban district, rich areas, gang-controlled neighborhoods and, of course, the bayou. Expect some tommy gun shootouts in New Bordeaux's drug dens, brothels, bars, and even the abandoned churches out in the swamplands.
Release date: October 7, 2016 for PC, PS4, and Xbox One
South Park: The Fractured But Whole
Ubisoft's trailer and stage presentation for South Park: The Fractured But Whole was absolutely hilarious. Stan, Kyle, Kenny, and Cartman are now playing superheroes this time around. You continue playing as the new kid in town introduced in The Stick of Truth, but saving the day while playing wizards and warriors doesn't mean you have what it takes to be a South Park superhero. Expect even more RPG mechanics, but with some hilarious superpowers added—like farts that can bend time itself.
Release date: December 6, 2016 for PC, PlayStation 4, and Xbox One
God of War
After conquering nearly all the deities of Mount Olympus, this new God of War game features an older Kratos taking on all the noteworthy names of Norse mythology. This Kratos is much different than before, as he no longer wields his chained blades and is followed with an over-the-shoulder camera. The bearded Kratos now has a new pantheon of gods to slay, with an unlikely companion at his side—his son. Kratos conquered the Greek gods, but can he quell his anger and become a proper father?
Release date: TBA for PlayStation 4
Battlefield 1
One of the biggest highlights of E3 2016 was the new trailer for Battlefield 1, which takes things into the World War I era, but there was a completely different "high"-light during the event. Jamie Foxx, Terry Crews, Marshawn Lynch, Richard Sherman, Wiz Khalifa, The Game, Lupe Fiasco, Zac Efron, and Snoop Dogg all participated in a giant 64-person multiplayer match. Snoop Dogg was reportedly seen smoking marijuana in the middle of his game. All high celebritydom aside, Battlefield 1 appears to be the distinct change needed for the first-person shooter genre. We can't wait to charge onto the battlefield with biplanes and zeppelins overhead, mustard gas in the air, and a bolt-action rifle in hand.
Release date: October 21, 2016 for PC, PlayStation 4, and Xbox One
Spider-Man
With all the hype surrounding Tom Holland's upcoming Spider-Man movie, we're glad to hear that Insomniac Games, known for their work on the Spyro the Dragon and Ratchet & Clank series, will be working on a PS4-exclusive Spidey game. The gameplay featured in this trailer looked pristine, and swinging through the streets of New York as the amazing wall-crawler is going to be a blast. We're not sure what's going on with the new white logo on his chest (perhaps a Pepsi endorsement?), but we have a feeling this Spider-Man title will atone for the web-slinger's more recent releases.
Release date: TBA for PlayStation 4
Death Stranding
After that whole ugly fiasco surrounding Konami getting rid of legendary gamemaker Hideo Kojima around the time of Metal Gear Solid V: The Phantom Pain's launch, we were surprised by the debut trailer for Death Stranding. This marks Kojima's first new game in over 20 years that isn't a part of the Metal Gear series. He was originally going to team up with filmmaker Guillermo del Toro for Silent Hills, with The Walking Dead actor Norman Reedus as its protagonist, which unfortunately was cancelled following Kojima's departure from the studio. While Death Stranding's trailer doesn't exactly reveal much about the game, the E3 crowd went wild seeing Kojima's name (and Reedus) onscreen.
Release date: TBA for PlayStation 4
Horizon Zero Dawn
The Killzone team at Guerrilla Games astonished us with the Monster Hunter-esque gameplay of Horizon Zero Dawn. You play as a female hunter in a post-apocalyptic world filled with giant mechanized wildlife. The hunter, Aloy, must gather these metallic creatures for their components, and this E3 gameplay video featured an awesome hunting segment. We got to see her set traps for a giant, T-Rex-like robot, even anchoring the beast down so it couldn't get away and would stop jumping into the air. Here's hoping the actual hunt lives up to the hype.
Release date: February 28, 2017 for PlayStation 4
Resident Evil 7
Resident Evil 7 was a wild card of an unveil, considering how different it is compared to the previous entries of the series. Things have completely changed to a first-person perspective, with fewer enemies and a more intimate and personal experience with the monsters to say the least. The big RE2 remake was absent from the show, but we're nevertheless happy to see the series move forward after the missteps of RE6. Capcom has definitely been listening to the fans, as there's much less action and a whole lot of frights this time around. We just hope there'll stlll be some zombies to slay along the way.
Release date: January 24, 2017 for PC, PlayStation 4, and Xbox One
The Legend of Zelda: Breath of the Wild
This new Zelda game blew everyone's socks off at E3 2016. Nintendo has completely stepped things up in changing and evolving the traditional LoZ experience, presumably all for the better. There's a new, RPG-like item system in play, where Link can visibly wear and use all kinds of equipment and weapons found in the wild. Hyrule is now a seamless, open-ended world, filled with numerous ways to interact with the environment. Can't cross a chasm? Cut down a tree, bring it to the edge, and walk along the tree to the other side. Found a boulder atop a hill? Roll it down a slope towards unsuspecting enemies. The Legend of Zelda: Breath of the Wild was the only game Nintendo featured in the E3 showroom, and for good reason—it was all they needed.
Release date: TBA 2017 for Wii U and NX