Steam Libraries Will Receive Long-Anticipated Overhaul This Month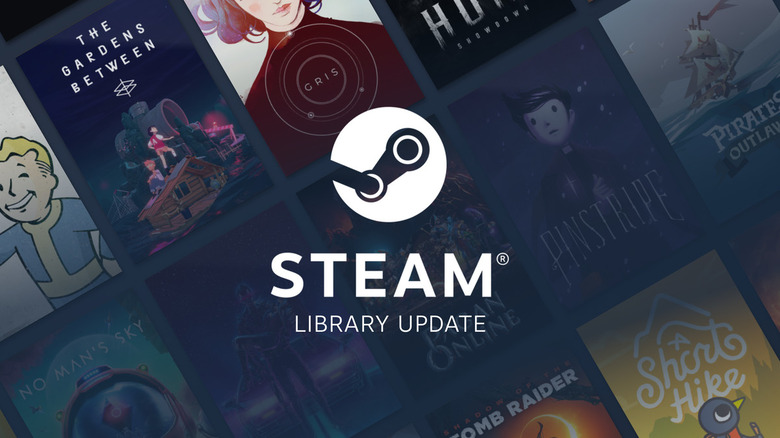 Steam will receive an overhaul in September, including changes to the Library layout and a new Events tool.
Valve discussed the changes during a private briefing before PAX West alongside plans on the horizon for Steamworks and Steam Labs. Updates for the three programs will launch throughout September. Steam Events releases today, September 4, with a new search tool and Steam Labs micro trailer experiment set to launch tomorrow, September 5. The open beta for the new Steam Library arrives on September 17, giving all players the option to opt in.
The new Steam Library centers on organization and keeping games up-to-date. A new landing page provides fast access to your collections, recently played games, games played by friends, and game updates and events all in the same visual layout. A "What's New" section highlights curated developer announcements and events related to the games in your library. The home page also features the new collections tool which replaces categories, offering more robust methods for sorting and organizing your library. This includes a new drag and drop function.
"The goal here is overall just to help players find the next game that they might want to play," said Valve designer Alden Kroll. "We also have this notion of a dynamic collection. Let's say I'm in the mood for a certain kind of game. We've got the ability for you to be able to sort and filter your library to define just those kinds of games."
The new centralized Events tool allows developers to curate announcements that Steam will then distribute across multiple channels such as the "What's New" section of the overhauled home page. This includes updates, livestreams, special events, and other notifications. Kroll promised that Valve would include restrictions to prevent developers from abusing this feature.
New experiments, such as updated micro trailers and infinite scrolling are also on the way to Steam Labs. "We're also working with people in the community that are doing interesting explorations and experiments on their own that we think are worth bringing in and implementing as part of the Steam Labs itself," revealed Kroll.