Control: How To Get Clearance Level 5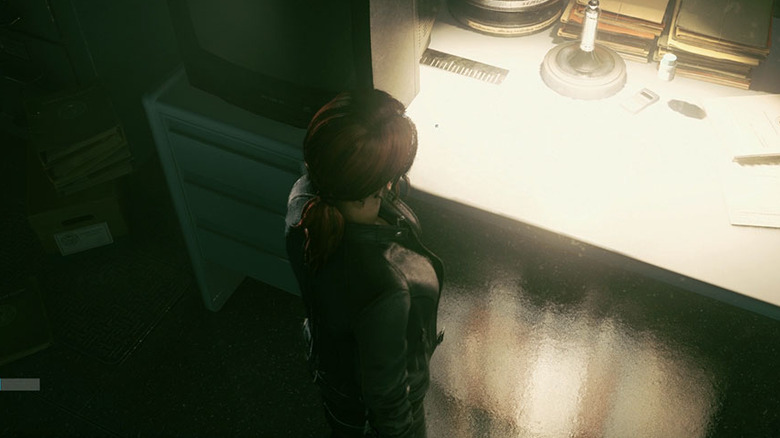 Control, the third-person shooter from Remedy Entertainment, places you in the role of Jesse Faden, the new Director of the Federal Bureau of Control. Drawn to the Oldest House, the Bureau's headquarters, in search of information about her missing brother, Jesse encounters a powerful, supernatural entity known as the Hiss. To uncover the truth, Jesse must reclaim control of the Oldest House from this mysterious and dangerous force. 
As befits a government agency, you'll encounter several mundane elements during your exploration, including the use of a tiered clearance system. To progress further into the story, you must unlock security doors using passes of the corresponding level. Like the first four passes, you'll obtain clearance level 5 as you pursue the main narrative, though unlike passes 2-4, you do not receive it from a supporting character. During Mission 5, Threshold, you'll head into the Maintenance Sector in search of Dr. Darling's Black Rob Lab. During this search, you will encounter a clearance level 5 door barring your path. Pickup the document from the nearby table where you can play one of the Doctor's videos to reveal and claim the clearance level 5 pass.
Like the previous passes, make sure you double back to unlock any clearance level 5 doors you left behind in other sectors. These doors provide access to collectibles, documents, and other items you will need for a complete playthrough and to unlock all of Control's achievements. Remedy designed the map with a non-linear, exploration-based style in mind, which is the best approach for getting the most out of the game.