The Sinking City Gets A Nintendo Switch Release Date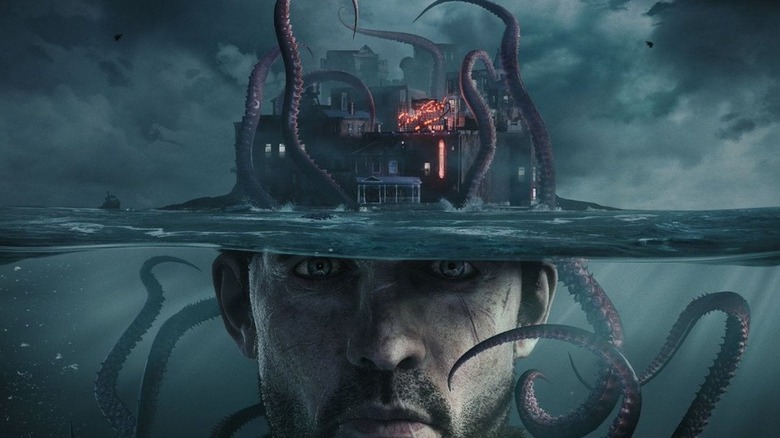 Frogwares has announced the Nintendo Switch release date for its Lovecraftian horror adventure The Sinking City. You can explore the half-submerged city of Oakmont starting September 12.
The Sinking City debuted at the end of June for Xbox One, PlayStation 4, and PC, introducing its protagonist, Charles W. Reed. A private detective, Reed travels to Oakmont, Massachusetts in pursuit of multiple missing person cases. During his investigation, Reed encounters mounting supernatural and psychological horrors while wrestling with the darkness hidden within his own mind.
The Switch version of the game will feature a few changes, including alterations designed to make combat more satisfying and realistic. Frogwares highlighted new gunshot sounds and visual effects for weapons. They also added Switch-specific features like gyroscope and touch screen functionality. The game is set to run at 30 FPS overall, with resource draining content removed. The team also switched from using temporal sample anti-aliasing to fast approximate anti-aliasing.
The Sinking City received mixed reactions, proving to be hit or miss among critics. IGN awarded the game a 7.8/10, praising its detailed world and fresh take on Lovecraftian horror. "The Sinking City's creation of a new Lovecraftian vision paired with compelling stories, exciting environments, and memorable characters make for one of the better Cthulhu lore games I've played," wrote John Borba. "Though the laborious open-world travel, clunky combat, and aggravating research system can grow wearisome, there's much to like."
PC Gamer's Andy Kelly was less enthusiastic, describing The Sinking City as "an occasionally entertaining detective game blighted by poor writing, rote combat, and a dreary open world." Giving the game a 2.5/5, Games Radar echoed these sentiments: "Thanks to a number of counterintuitive systems that often undermine each other, I felt like I was drowning in ambiance without any good means to engage with it."
The Sinking City comes to the Nintendo Switch eShop on September 12.