This Is How Blizzard Entertainment Started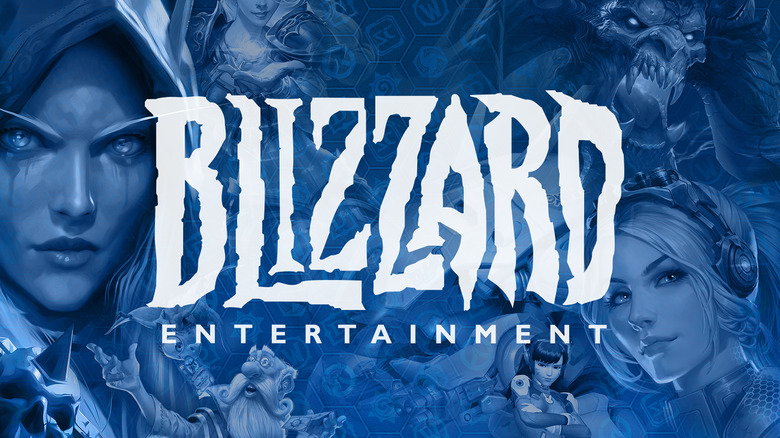 You might be familiar with Blizzard Entertainment thanks to one of its modern titles: Overwatch, for instance, or maybe even Hearthstone. But the company is far older than you might imagine and has been shaping the video game world for quite some time.
Advertisement
How did this storied company come into existence, exactly? This is how Blizzard Entertainment started.
The earliest form of Blizzard wasn't actually called Blizzard at all; instead, it took the form of a company named Silicon & Synapse, created by co-founders Allen Adham, Mike Morhaime, and Frank Pearce in 1991. To start, the new studio did something that might come as a surprise to many Blizzard fans today, as it largely developed ports for the Super Nintendo.
Then the folks at Silicon & Synapse got a look at 1992's Dune, and they knew exactly what they wanted to make next. The studio landed on a new name in Blizzard, and got to work on the game that would ultimately define the company: Warcraft.
Advertisement
You don't have to be a die-hard Blizzard fan to know where things went from there. Warcraft spawned two sequels and eventually paved the way for the massive online RPG World of Warcraft. Blizzard used its experience developing strategy games to create the Starcraft series. The dungeon-crawling Diablo franchise received a number of entries itself. And Blizzard's success with the aforementioned games enabled it to experiment in new genres: hero shooters with Overwatch, and card games with Hearthstone.
The Blizzard Entertainment of today is a far cry from the company started by three people all those years ago. Today it's part of the enormous machine known as Activision Blizzard, which has tens of thousands of employees, a host of other games in its portfolio, and an insane amount of money.
But it'll please some to know that the Blizzard side hasn't strayed too far from its roots. World of Warcraft is still alive and well. And Diablo 3 continues to be a popular game with fans.
Oh, and Blizzard is even back to putting games on Nintendo consoles, just like in the old days.