September 2019 Video Game Releases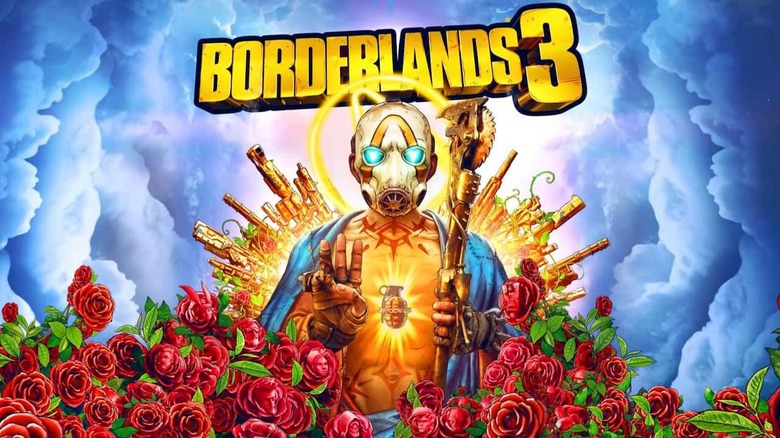 We've finally reached the month of September, which has traditionally kicked off the busy time of year for video game releases. And you'll be pleased to know that September 2019 is no exception. There are a lot of games coming out this month, including a number of big-name titles from major publishers like Xbox Game Studios, Gearbox Software, and Nintendo.
Rather than wax poetic about how jam-packed the month is, though, why don't we just tell you what's coming?
Gears 5 is The Coalition's second entry in the series after Gears of War 4, and by all accounts, it shakes up the traditional Gears of War formula enough to make it worth checking out. There's a non-Fenix protagonist for the first time in a mainline game (and she's a woman, to boot), a far greater emphasis on story than past Gears titles, and a slew of new modes that should give you plenty to do once you've seen what the campaign has to offer. Gears 5 drops onto PC and Xbox One on Sept. 6 for Xbox Game Pass Ultimate subscribers, and on Sept. 10 for everyone else.
Borderlands 3 has come a long way in what feels like a short time. From its spring announcement into its hype-filled summer, Gearbox kept the news about BL3 coming nonstop. Now we're just mere days from its release, and fans are as frenzied as they've ever been. Borderlands 3 looks to bring a lot of what fans love about the series back for another round, with an insane number of weapons to collect, baddies to kill, and side missions to complete while running through the game's campaign. And, of course, there's that classic Borderlands humor, the glue that holds the entire thing together. Borderlands 3 arrives on Sept. 13 for PC, PlayStation 4, and Xbox One.
The Legend of Zelda: Link's Awakening is a remake that caught us all by surprise, yet makes total sense. It's one of the few Legend of Zelda adventures that's been trapped in the past, playable only via a Game Boy or Nintendo's Virtual Console; why not introduce a new generation to this masterpiece? Despite being revitalized with a new art style for the Nintendo Switch, Link's Awakening appears to be sticking to the script as far as the rest of the game is concerned. So those who played the original will likely feel at home in the remake, though we'd be surprised if Nintendo didn't sneak in at least a surprise or two. The Legend of Zelda: Link's Awakening comes to Nintendo Switch on Sept. 20.
Code Vein is a complete wildcard, and that is precisely what makes it so interesting. Will it be fantastic? Will it be awful? It feels like we've seen so little of the game, yet what we have seen shows there's some real promise here. It's essentially Bandai Namco's take on Dark Souls, but with vampires, and if you think that sounds like a high bar to hit, you're right. But we're going to cross our fingers that this is one of the good Bandai Namco games and not one of the bad ones. Because when BanNam is on, it's on, and this has all the signs of something that could be really cool. Code Vein hits PC, PlayStation 4, and Xbox One on Sept. 27.
Here's a rundown of every game you'll be able to pick up in the month of September.
Monday, Sept. 2
Wand Wars (Nintendo Switch)
Tuesday, Sept. 3
BARRIER X (Nintendo Switch)
Blindfold: A Vérité VR Experience (PlayStation 4)
Buildings Have Feelings Too! (PC, PlayStation 4, Xbox One, Nintendo Switch)
Catherine: Full Body (PlayStation 4)
Children of Morta (PC)
Final Fantasy 8 Remastered (PC, PlayStation 4, Xbox One, Nintendo Switch)
Fin and the Ancient Mystery (Nintendo Switch)
Last Oasis (PC)
Post War Dreams (PlayStation 4)
Project Nimbus: Code Mirai (PlayStation 4)
Root Letter: Last Answer (PlayStation 4, Nintendo Switch)
Spyro Reignited Trilogy (PC, Nintendo Switch)
The Perplexing Orb (PlayStation 4)
Torchlight 2 (PlayStation 4, Xbox One, Nintendo Switch)
Wednesday, Sept. 4
Deadly Premonition Origins (Nintendo Switch)
Divinity: Original Sin 2 — Definitive Edition (Nintendo Switch)
Monochrome Order (PC, Xbox One)
Plants Vs. Zombies: Battle for Neighborville — Founder's Edition (PC, PlayStation 4, Xbox One)
Super Kirby Clash (Nintendo Switch)
Thursday, Sept. 5
Asdivine Menace (PlayStation 4, Nintendo Switch)
Atomicrops (PC)
Fifty Words by POWGI (PlayStation 4, Nintendo Switch)
Flowers Are Dead (PlayStation 4)
Gnomes Garden: Lost King (Nintendo Switch)
Headliner: NoviNews (Nintendo Switch)
Hyperforma (Nintendo Switch)
If My Heart Had Wings (Nintendo Switch)
Pocket Clothier (Nintendo Switch)
Quarters, Please! (Nintendo Switch)
Restless Hero (Xbox One)
River City Girls (PC, PlayStation 4, Xbox One, Nintendo Switch)
Space Cows (Nintendo Switch)
Spice and Wolf VR (PlayStation 4, Nintendo Switch)
The Battle of Mahjong (Nintendo Switch)
Wuppo: Definitive Edition (Nintendo Switch)
Apocalipsis: The Tree of the Knowledge of Good and Evil (PlayStation 4)
Friday, Sept. 6
Creature in the Well (PC, Xbox One, Nintendo Switch)
Gears 5 — Ultimate Edition (PC, Xbox One)
Himno (PlayStation 4, Nintendo Switch)
Monster Hunter World: Iceborne (PlayStation 4, Xbox One)
NBA 2K20 (PlayStation 4, Xbox One, Nintendo Switch)
Shalnor Legends: Sacred Lands (PlayStation 4)
Sudden Strike 4 — Complete Collection (PlayStation 4)
Super Jumpy Ball (Nintendo Switch)
Tetris 99 Physical (Nintendo Switch)
Tuesday, Sept. 10
Blasphemous (PC, PlayStation 4, Xbox One, Nintendo Switch
Gears 5 (PC, Xbox One)
GreedFall (PC, PlayStation 4, Xbox One)
Gun Gun Pixies (Nintendo Switch)
The Walking Dead: The Telltale Definitive Series (PlayStation 4, Xbox One)
eFootball PES 2020 (PC)
Wednesday, Sept. 11
Throne Quest Deluxe (PlayStation 4, Nintendo Switch)
Thursday, Sept. 12
Light Fairytale Episode 1 (Xbox One)
Sydney Hunter and the Curse of the Mayan (Nintendo Switch)
The Tenth Line Special Edition (Nintendo Switch)
Friday, Sept. 13
Atomic Heist (Nintendo Switch)
Borderlands 3 (PC, PlayStation 4, Xbox One)
DAEMON X MACHINA (Nintendo Switch)
Ellen (Xbox One, Nintendo Switch)
NASCAR Heat 4 (PlayStation 4, Xbox One)
NHL 20 (PlayStation 4, Xbox One)
Rest in Pieces (Nintendo Switch)
Star Wars Pinball (Nintendo Switch)
Tuesday, Sept. 17
AI: The Somnium Files Limited Edition (PlayStation 4, Nintendo Switch)
Castle Crashers Remastered (Nintendo Switch)
LEGO Jurassic World (Nintendo Switch)
Reel Fishing: Road Trip Adventure (PlayStation 4, Nintendo Switch)
Thursday, Sept. 19
Devil May Cry 2 (Nintendo Switch)
Inferno 2 (Nintendo Switch)
Mable & The Wood (Nintendo Switch)
Overland (PC, PlayStation 4, Xbox One, Nintendo Switch)
Truck Driver (PlayStation 4, Xbox One)
Friday, Sept. 20
Ni no Kuni: Wrath of the White Witch (Nintendo Switch)
Ni no Kuni: Wrath of the White Witch Remastered (PC, PlayStation 4)
Rebound Dodgeball Evolved (Xbox One)
The Legend of Zelda: Link's Awakening (Nintendo Switch)
The Sojourn (Xbox One)
Untitled Goose Game (PC, Nintendo Switch)
Tuesday, Sept. 24
Baldur's Gate: Enhanced Edition (PlayStation 4, Xbox One, Nintendo Switch)
Baldur's Gate 2: Enhanced Edition (PlayStation 4, Xbox One, Nintendo Switch)
Blacksad: Under the Skin Limited Edition (PlayStation 4, Xbox One, Nintendo Switch)
Contra Rogue Corps (PlayStation 4, Xbox One, Nintendo Switch)
Dead by Daylight (Nintendo Switch)
Football Drama (PC)
Icewind Dale: Enhanced Edition (PlayStation 4, Xbox One, Nintendo Switch)
Monstrum (PlayStation 4)
Noita (PC)
Planescape Torment: Enhanced Edition (PlayStation 4, Xbox One, Nintendo Switch)
STAR WARS: Jedi Knight 2 — Jedi Outcast (PlayStation 4, Nintendo Switch)
The Surge 2 (PC, PlayStation 4, Xbox One)
Wednesday, Sept. 25
Mario Kart Tour (iOS, Android)
Thursday, Sept. 26
Darksiders 2 Deathinitive Edition (Nintendo Switch)
Gunvolt Chronicles: Luminous Avenger iX (PC, PlayStation 4, Nintendo Switch)
Friday, Sept. 27
Code Vein (PC, PlayStation 4, Xbox One)
Dragon Quest 11 S: Echoes of an Elusive Age – Definitive Edition (Nintendo Switch)
FIFA 20 (PC, PlayStation 4, Xbox One)
Northgard (PlayStation 4, Xbox One, Nintendo Switch)
Ori and the Blind Forest: Definitive Edition (Nintendo Switch)
Monday, Sept. 30
Trine Ultimate Collection (PC, PlayStation 4, Xbox One)
Utawarerumono: Zan (PlayStation 4)