Celeste Says Farewell With A Final DLC Arriving Next Week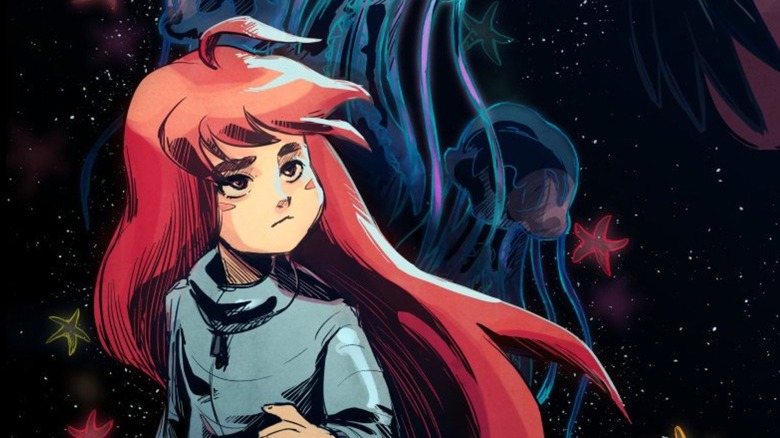 Farewell, the ninth and final DLC chapter of superb platformer Celeste, launches for free on September 9. The update adds several new items, mechanics, and over 100 levels, pushing the game's total levels over the 800 mark.
First announced at the end of 2018, creator Maddy Thorson delayed Farewell's release in January, giving the development team more time to fine-tune the experience which serves as a love letter to Celeste's devoted fanbase. Beyond the levels and mechanics, Chapter 9 features 40 minutes of new music from composer Lena Raine. Following launch, you can access the content by completing Chapter 8.
Though Farewell will release on time for Nintendo Switch, PlayStation 4, Windows, Linux, and Macintosh, Thorson noted that Xbox users might have a longer wait ahead. "The Xbox One version might not be released on the same day," wrote Thorson. "We apologize, but coordinating this patch across all consoles was challenging for our tiny studio! If it doesn't make the 9th, it will release soon after."
With work wrapping up on Chapter 9, the developer noted that the Limited Run physical version of Celeste would enter production shortly. "We know that people have been waiting for that to ship for a long time," Thorson said. "Thanks so much for your patience."
Celeste's final DLC also serves as a last hurrah for the Matt Makes Games label that created the game. Thorson and their colleagues have created a new studio under the name Extremely OK Games, setting up an office in Vancouver. The EXOK team are already working on their next project, an untitled mystery game.
"On TowerFall, my collaborators took a larger role than I anticipated, and on Celeste, it was obvious that calling ourselves Matt Makes Games had become silly," Thorson explained. "Forming EXOK has also conveniently allowed us to restructure things in a more equitable fashion, so that we can all share ownership over our collective efforts."