Civilization 6 Now Has Its Own Battle Royale Mode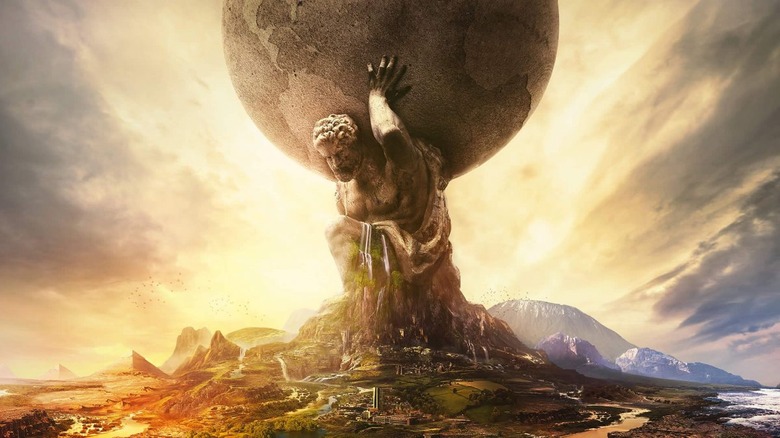 Civilization 6 is the latest game to take advantage of the battle royale craze. The Red Death update has gone live, bringing a new last-man standing mode with it.
Rather than building civilizations, Red Death drops you into a post-apocalyptic world. The Red Death, a radioactive storm, closes in from all sides, creeping across the ravaged landscape of ruined cities and toxic oceans. You and up to 11 other players choose from a set of eight post-apocalyptic factions, complete with their own advantages and disadvantages. Your faction starts the match with a Civilian, Infantry, and Machine Gun unit. You'll explore the map turn-by-turn, leveling up and gathering additional units while staying within the Safe Zone.
The Safe Zone shrinks as the match progresses, forcing you to take on other player factions and AI-controlled enemies. As you explore, you can collect units and XP from ruined settlements and enemy strongholds. This XP is used to promote units, unlocking a small skill tree containing ability buffs. You may even come across nuclear warheads on your travels. Deploy the weapon to damage rival units and irradiate that part of the map for several turns.
If your civilian unit dies or is captured, you are immediately eliminated. The last faction with their civilian unit in tact wins, at which point a spacecraft arrives to transport the civilians to safety on a nearby space station. While the Red Death closes in at a snail's pass, the shrinking circle can wreak havoc on your units later in the game, especially if you encounter enemies or difficult terrain as you try to flee.
Current owners of Civilization 6 can download the Red Death update for free on Windows, Mac, Linux, or Nintendo Switch. Though the mode supports up to 12 players, you can play with as little as two, battling against other people, AI opponents, or a mix of both.