Fire Emblem: Three Houses Update Adds Maddening Difficulty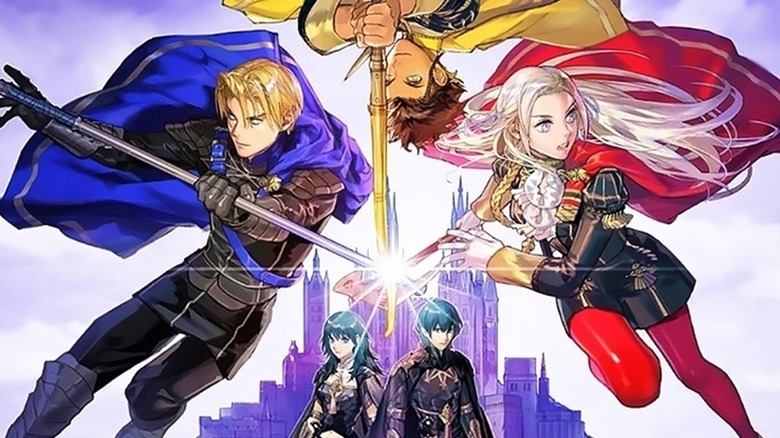 Players looking for a more challenging experience in Fire Emblem: Three Houses can now put their skills to the test via the new Maddening difficulty setting. Nintendo added the feature in the latest update alongside new DLC for Expansion Pass owners.
Though Fire Emblem: Three Houses has received excellent reviews since its July 2019 release, many felt the battles were too easy. Even Hard difficulty did not present much of a challenge. As fans entered their second and third playthroughs, the desire for more demanding combat intensified. Before the title released, game director Genki Yokota shared the team's plans to add a free "Lunatic" difficulty post-launch, leaving the request just beyond reach. Thankfully, the wait had ended.
Should you complete Maddening difficulty outside of New Game+, the title screen will change. Nintendo has also increased the bonus Renown you will receive for selecting New Game+ at the start of the game. 
The update implements a new voice for the male English Byleth. This change follows allegations of sexual harassment and abuse leveled against Chris Niosi, the original voice actor, by some of his former romantic partners. Niosi later admitted to abusing and mistreating friends, colleagues, and significant others in a written statement before issuing personal apologies. 
In addition to the new difficulty setting and voice changes, the update introduces the second half of the DLC bundled with the Expansion Pass. If you purchased the pass, you can collect the following items from the bed in Byleth's Personal Quarters: Sacred Galewind Shoes (Movement +1), Sacred Floral Robe (HP +7), Sacred Snowmelt Drop (Strength +3), Sacred Moonstone (Speed +3). You can also pick up new Glasses and Loungewear for Byleth. A new song, Corridor of the Tempest, and five additional auxiliary battles round out the Expansion Pass content.
Fire Emblem: Three Houses is available now for Nintendo Switch.