Bungie Rolls Out Destiny 2: Shadowkeep Content Roadmap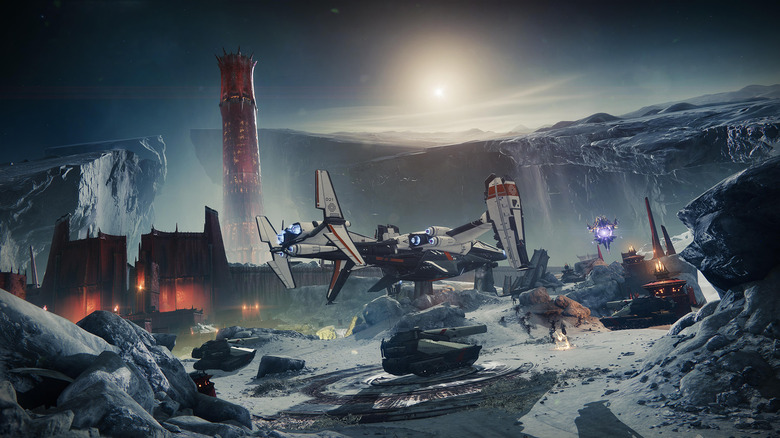 We're almost halfway through the month of September, which means we're nearly half a month away from Destiny 2: Shadowkeep. By all accounts, the expansion will be a game-changer for Destiny 2 and its fan base, which makes it all the more exciting to get a look at Shadowkeep's content roadmap for October and November.
Here is what we can expect when Shadowkeep kicks off and Destiny 2's Season of the Undying arrives.
To start, the Moon will once again become a destination in the Destiny universe. This location returns from the first game in the series while also doubling its size. The next big bad in Destiny 2 will likely be found in the titular Shadowkeep. Are we finally going to get a little Savathun action?
Players will also get their very first Seasonal Artifact at the start of the season. These can be leveled up over the course of the season and have the potential to grant abilities that are almost exotic in nature.
Finishers will finally make their debut in Shadowkeep, as will Armor 2.0, which Bungie hopes will reinvent the loot chase inside Destiny 2.
Two new strikes are coming: The Festering Core and The Scarlet Keep.
A slew of updates are coming to Crucible, as are two old-school maps: Widow's Court and Twilight Gap. A new map is also coming in Shadowkeep called Fragment. Oh, and elimination is coming back to the Crucible, as well. Did someone say Trials?
And Bungie's Seasonal Rank Rewards system is coming. This is just a fancy name for what Bungie should just go ahead and call the Destiny 2 Battle Pass. Those who purchase a season inside Destiny 2 get to grind the premium tier, which has more rewards. Free players get the free tier, which has less.
But that's not all. Players can look forward to these major events happening in October and November of this year.
Oct. 5 – Raid Launch
Oct. 5 – Vex Offensive Begins
Oct. 8 – Hero & Legend Nightmare Hunts
Oct. 15 – Master Nightmare Hunts, Iron Banner
Oct. 22 – Exotic Quest: Leviathan's Breath
Oct. 29 through Nov. 19 – Festival of the Lost
Oct. 29 – Dungeon Launch, New PvP Mode: Momentum Control
Oct. 29 – Exotic Quest: Divinity
Nov. 5 – 1st Raid Challenge
Nov. 19 – Vex Offensive: Final Assault
It's safe to say the next few months of Destiny 2 are going to be jam-packed. We can't wait.
Destiny 2: Shadowkeep comes to PC, PlayStation 4, and Xbox One on Oct. 1.