New Mortal Kombat Movie Enters Production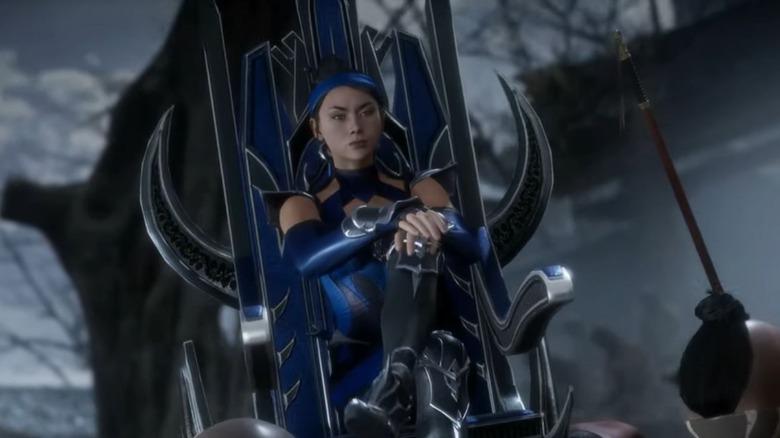 The Mortal Kombat reboot has officially started shooting according to writer Greg Russo.
Russo shared the news on Twitter over the weekend after teasing that production would soon get underway last week. "May the Elder Gods watch over us," wrote Russo. A photo of a film slate and the hashtag #ITHASBEGUN accompanied the caption, a throwback to the 1995 film when Shang Tsung declares the start of the tournament. Responding to comments from fans, Russo also revealed that they had yet to unveil all of the cast and characters that would appear in the new movie.
While Russo has given little away about the actual content of the film, he has shared some information about his preparation for tackling the script along with the intended tone. Russo, it turns out, identifies as a lifelong gamer and Mortal Kombat fan and drew on his years of experience to create a movie that approaches its hard R-rating with in a similar style to the Deadpool franchise.
"I mean Mortal Kombat's always been very tongue-in-cheek in how it approaches whether it's kind of over the top violence or just kind of some of the insane story ideas that they come up with," Russo told ComicBook.com. "It'll be fun, but it'll also be obviously real stakes, real characters, real emotion."
Many of the announced cast members have teased details about the upcoming movie on social media, including Mehcad Brooks (Jax) and Lewis Tan (unnamed role). "It's so fun finding Jax's fighting style, his swag and his relentless power punches," wrote Brooks on Instagram alongside a clip of one of the movie's fight choreography sessions. "Y'all ain't ready."
The new Mortal Kombat film is slated to release on March 5, 2021. In addition to Brooks and Tan, the current cast includes: Chin Han (The Dark Knight, Marco Polo) as Shang Tsung, Hiroyuki Sanada (Lost, Westworld, Avengers: Endgame) as Scorpion, Tadanobu Asano (Thor) as Raiden, Sisi Stringer (newcomer) as Mileena, Ludi Lin (Power Rangers, Black Mirror) as Liu Kang, Joe Taslim (The Raid, Fast & Furious 6) as Sub-Zero, Josh Lawson (House of Lies) as Kano, and Jessica McNamee (The Meg) as Sonya Blade.