Call Of Duty: Modern Warfare Kills Off Timed Multiplayer Exclusives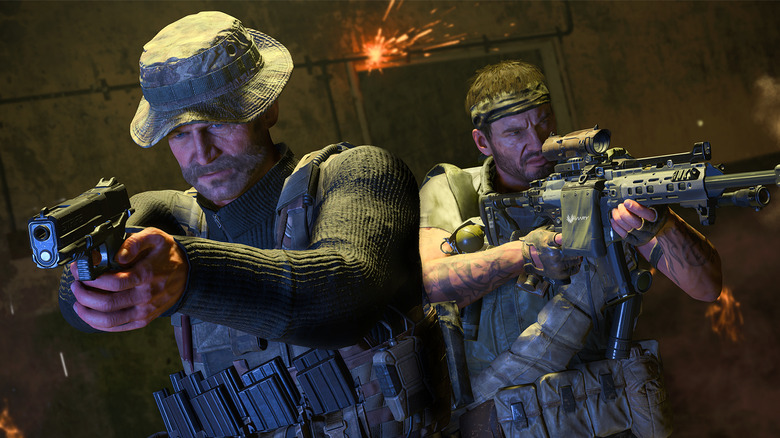 If there is a universal truth across every single video game platform, it's this: timed exclusives suck, and they especially suck on the multiplayer side of things. Fortunately, it appears Activision and Infinity Ward will be doing away with timed exclusives when Call of Duty: Modern Warfare releases next month; at least where multiplayer is concerned.
And to what do we owe our thanks? Why, it's the cross-play feature that's being implemented for this year's Call of Duty. Because of cross-play, every platform will need to have the same overall experience in multiplayer. And that, friends, means no timed exclusives for maps and modes and such. Praise be.
Here is the news, straight from the horse's mouth.
"Following the launch of Modern Warfare next month, the team has worked to ensure that content will be released in a way that enables all players to continue to seamlessly play together," Activision wrote on its blog. "Most Post-launch content, including new multiplayer maps, new multiplayer modes, special ops missions and more will release simultaneously across all platforms."
This is nice to hear. In all honestly, there should be no difference in the experience players have on one platform versus another; not if they're paying the same $60. This is something Destiny fans railed against both Bungie and Activision for in the past, and while Activision is probably keeping single-player content out of the discussion for Modern Warfare — meaning, there will still be timed exclusives present in the campaign — not having that nonsense in multiplayer is a step in the right direction.
Call of Duty: Modern Warfare comes to PC, PlayStation 4, and Xbox One on Oct. 25, 2019. We'll keep you up to speed on any new information that comes out about the game, including modes or other pieces of content that do qualify for timed exclusivity. Here's hoping they're few and far between.