Borderlands 3: How To Skip The Intro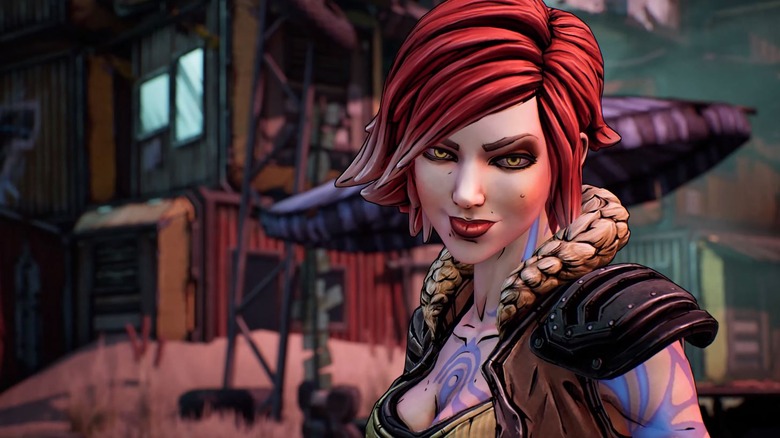 After five long years of waiting, a brand new Borderlands game has graced us with four new characters and a new set of wacky wastelands to wander. Unfortunately, you need to sit through a lengthy introductory sequence before you can pick a character.
That means that if you want to test out more than one Vault Hunter, you'll have to sit through an unskippable slew of cutscenes more than once. Fortunately, there's a way to mitigate that lost time, but only PC players can benefit from it. If you're on the PlayStation 4 or Xbox One, we're sad to say that you're stuck sitting through Marcus' story and the opening cinematic every time.
If you're on PC, though, you're in luck. This exploit requires you to tinker through Borderlands 3's files, but it's not that complicated. If you're worried though, we recommend backing up the game.
First, navigate to where the game is installed. More than likely, that should be in the following path:
C:\Program Files\Epic Games\Borderlands 3\
From there, open up the Oak Games folder and navigate to the following directory:
Oak Games\Content\Movies\
Here, you'll see every cutscene listed. Find the one titled "MARCUS_INTRO.mp4" and rename it. We found it easiest to add another letter at the beginning, like "qMARCUS_INTRO.mp4." This will make the game skip over Marcus' monologue, bringing you right to the cinematic where the Vault Hunters kill some bandits.
As an added bonus, feel free to rename the following files to skip the logo screens that show up whenever you boot Borderlands 3.
2KLOGO.mp4
AMDLOGO.mp4
GBXLOGO.mp4
Now, you can try out all the Vault Hunters to your heart's content. You still have to wade through some cutscenes, but not as much as before.