Bloodstained And Jump Force Join Xbox Game Pass September Console Lineup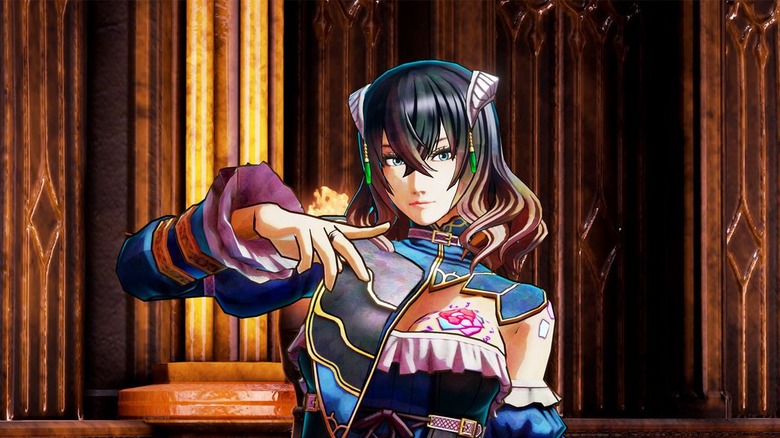 Microsoft has shared the second wave of games coming to the Xbox Game Pass for Console in September. With five titles spanning multiple sub-genres, there's something for everyone in the latest update.
Jump Force, Bandai Namco's action-fighting game, blasts onto the scene on September 19, bringing a lineup of popular anime and manga personas. Create your own avatar to fight alongside your favorite heroes in story mode or head to the online lobby to battle other players and check out additional modes and activities. Though Jump Force launched to a mixed reception, the developer has continued to update the game with new content and characters.
Bloodstained: Ritual of the Night, the much-anticipated spiritual successor to the Castlevania series, also hits the Xbox Game Pass on September 19. A love letter to fans of the metroidvania genre, Bloodstained places you in the role of Miriam as she battles her way through a demon-infested castle. Miriam's life and the fate of the world hang in the balance as she faces off against an unknown evil and the corrupted remains of Gebel, her former friend.
Bad North, a Viking-themed real-time tactics roguelite, comes to the subscription service on September 26. The game blends charm and brutality through its adorable art style and blood-soaked battles. You'll defend your idyllic kingdom from invaders, arranging your subjects for the best tactical advantage across beautiful, procedurally-generated islands. Dirt Rally 2.0, a high-stakes off-road racing game, and Traveller's Tales' Lego-themed sandbox builder Lego Worlds are scheduled to join the roster on the same day.
The Sea of Thieves Smuggler's Fortune update dropped last week and is free to all Xbox Game Pass members. Gears 5, which enjoyed the biggest Xbox Game Studios launch in its generation, is also currently free to play with an Xbox Game Pass for Console subscription. More free games for the PC version of the pass are on the way.