Little Nightmares 2 - What We Know So Far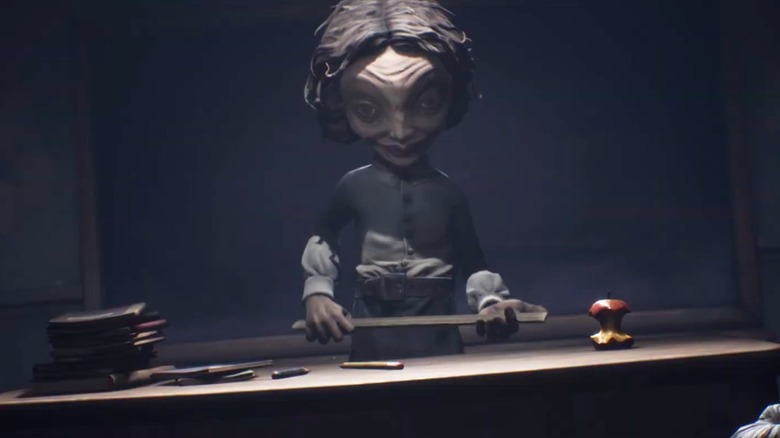 Indie horror games have been taking over the gaming world over the past few years. With titles like Limbo, Inside, and Fran Bow receiving glowing reviews from both players and critics alike, small teams of developers are proving that you don't need a huge budget to make truly terrifying and lasting games.
Advertisement
One of the stand-out indie horror titles from 2017 is Tarsier Studios' dark and creepy Little Nightmares. With enemies that look like they came straight off of a Tim Burton sketch pad, and no defense option but to hide, Little Nightmares garnered a huge fan following upon its release. And soon after players had completed the game, they were dying to know what happened to our problematic protagonist, Six.
Fortunately, there's a sequel on the way. Here's what we know so far about Little Nightmares 2.
What is Little Nightmares 2's release date?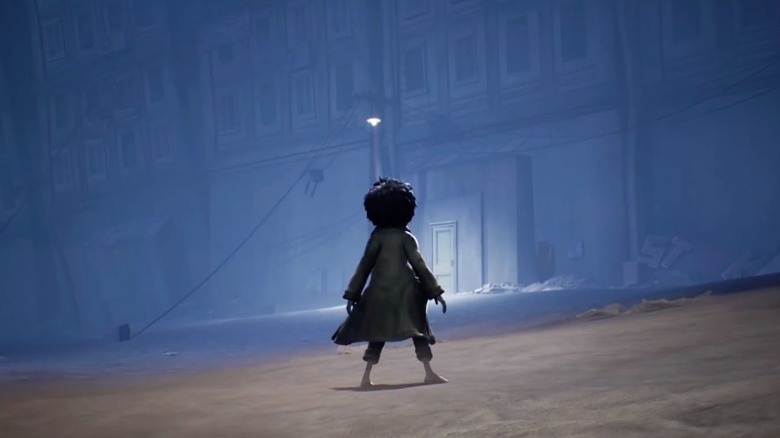 At Gamescom 2019, Tarsier Studios announced that they'd be releasing a follow up to their debut hit Little Nightmares. The trailer revealed new locations and antagonists who are already proving to be just as horrifying as the ones we encountered in the first game. Though nothing has been set in stone yet, Tarsier Studios did say that Little Nightmares 2 will be released sometime in 2020.
Advertisement
We're hoping that as the new year approaches, a more specific date will be announced.
What characters will be in Little Nightmares 2?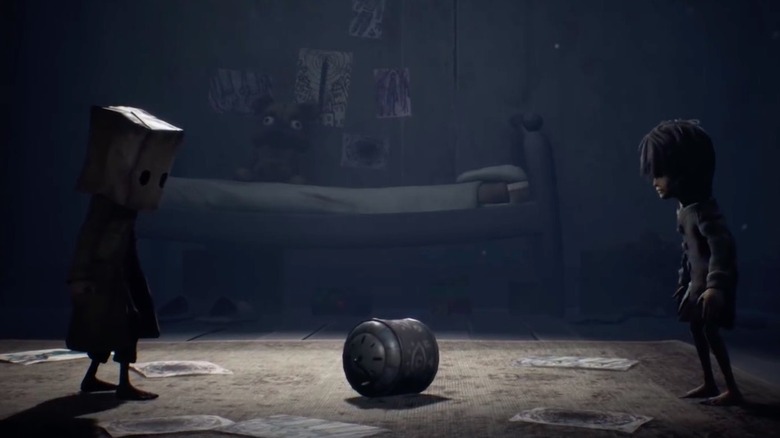 The Gamescom 2019 trailer for Little Nightmares 2 brought with it a slew of new characters that gamers will be introduced to. However, fans of the first game will be happy to know that our protagonist Six will also return in the second game. Pulling up her trademark yellow hood, Six can be seen battling her way through various enemies in the short trailer, joined by a new character whose face is similarly obstructed. This new character, which senior narrative designer Dave Mervik revealed is named Mono, wears a paper bag over their head and is just as small in stature as Six.
Advertisement
Along with the two main characters, we see quick glimpses of some of the antagonists you'll be facing in your gameplay; from a severe-looking teacher wielding a ruler like a weapon, to small dolls whose heads smash into tiny porcelain pieces when Six hits them with a ladle. And you're sure to run into even more nightmare-inducing creatures when Little Nightmares 2 finally arrives.
Is there a trailer for Little Nightmares 2 yet?
Gamescom Opening Night Live was an eventful place to be for anyone hoping to hear the latest gaming news. At this event, Tarsier Studios senior narrative designer Dave Mervik revealed the very first trailer for Little Nightmares 2, and answered a few questions for inquisitive fans. Mervik remained relatively tight-lipped about the specifics of the game, but the trailer did answer some of the questions the fans had about the sequel.
Advertisement
Though a second trailer hasn't been released yet, loyal followers of the nightmarish game are eagerly awaiting further information.
What platforms will you be able to play Little Nightmares 2 on?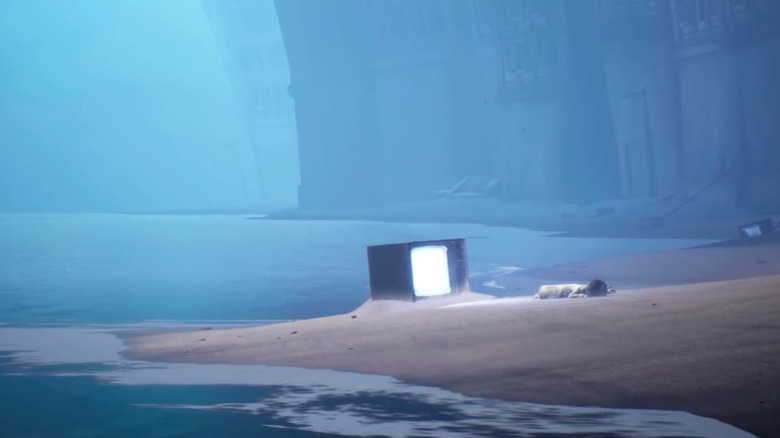 One of the keys to thriving as an indie game company is creating a product that is not only in demand, but attainable as well. For this reason, Tarsier Studios and Bandai Namco Entertainment are trying to make Little Nightmares 2 accessible to as many fans as possible.
Advertisement
Though Mac users seem to be out of luck, everyone else should be happy with the initial list of platforms the game will be immediately available on upon its release. Playstation 4, Xbox One, Nintendo Switch, and PC will all have access to Little Nightmares 2 when it comes out. But just like the first Little Nightmares, it's always possible that Tarsier Studios could create a mobile version of the game further down the road.
What will the Little Nightmares 2 story be about?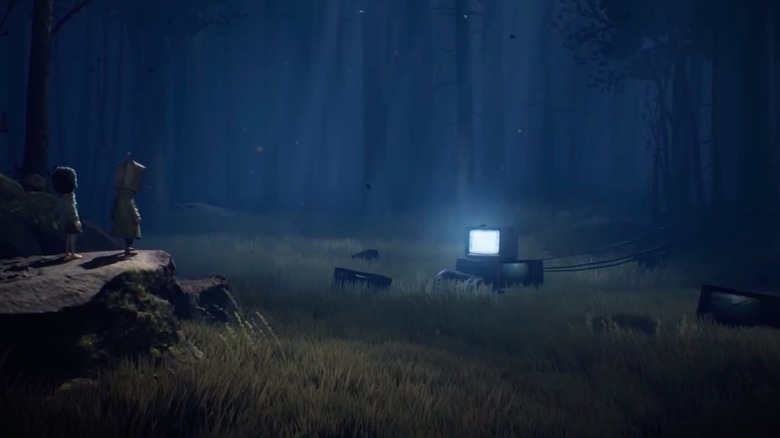 Unfortunately, most of what is currently known about the plot of Little Nightmares 2 is a combination of rumors and speculation. But senior narrative designer Dave Mervik did give fans a few hints during the trailer reveal at Gamescom 2019.
Advertisement
Mervik confirmed that the story of Little Nightmares 2 will take place after the events of the first game, making it a "true sequel". He also confirmed that what is seen in the trailer is accurate to the game. Players will take Six through forests, old shacks, and to a place Mervik referred to as "The Signal Tower." This last location will apparently play a big role in the bulk of the game's story.
There was no obvious sign of The Maw from the first game in the announcement trailer for Little Nightmares 2, which would make sense, given the ending of the first game. And Marvik also hinted that combat may play a small role in the sequel.  But other than these few minute details, not much is known about the plot.
Advertisement