Gears 5: How To Get More Supply Drops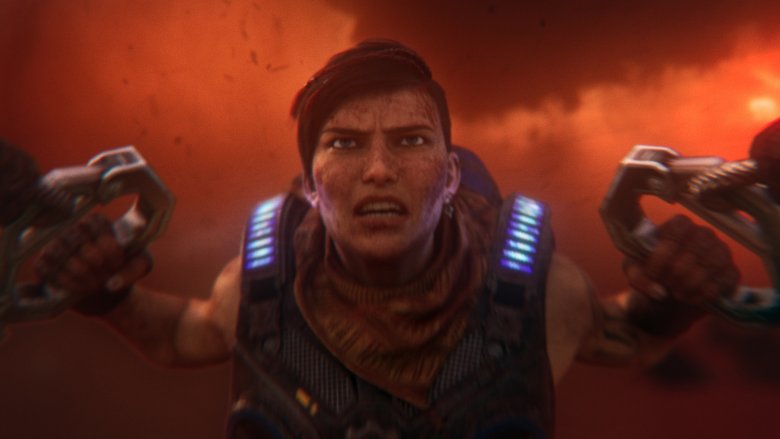 For Gears 5, the folks at Xbox Game Studios and The Coalition have taken steps to de-emphasize microtransactions while maintaining a system that still manages to scratch that RNG itch. Enter Supply Drops. Supply Drops in Gears 5 are a lot like standard loot boxes, but have been gamified in an effort to skirt the traditional gambling stigmas. You'll earn Supply Points any time you play Versus, Horde, or Escape modes in Gears 5, and (interestingly enough) your gains are based on the amount of time played rather than your skill level.
Please note: although playing on higher difficulty levels will help your XP grind, it won't earn you additional Supply Points. For faster advancement, Boosts sold in the in-game store provide a double speed bonus to Supply Drop Progression. Once you've earned enough Supply Points, you'll unlock a Supply Drop; it's that simple. And each Drop will award you an exclusive customization item. Naturally, you're going to want to get your hands on as many Supply Drops as you can.
On top of Supply Drops offered through pre-order bonuses from retail partners and Gears 5's ongoing Operations events, corporate sponsors like Nabisco and Rockstar Energy Drinks have partnered with Xbox Game Studios to offer players additional opportunities for Supply Drops — such as the free and exclusive in-game content offered to Chips Ahoy! and Rockstar consumers. Special packaging of cookies and energy drinks marked with the Gears 5 logo contain redeemable codes which award an assortment of exclusive banners, boosts, and Supply Drops (while supplies and promotions last).
In short: if you want more Supply Drops, you need to play more Gears 5 in the timeliest of fashions — and have a few sponsored snacks while you're at it.