Resident Evil: Project Resistance Will Include An Offline Story Mode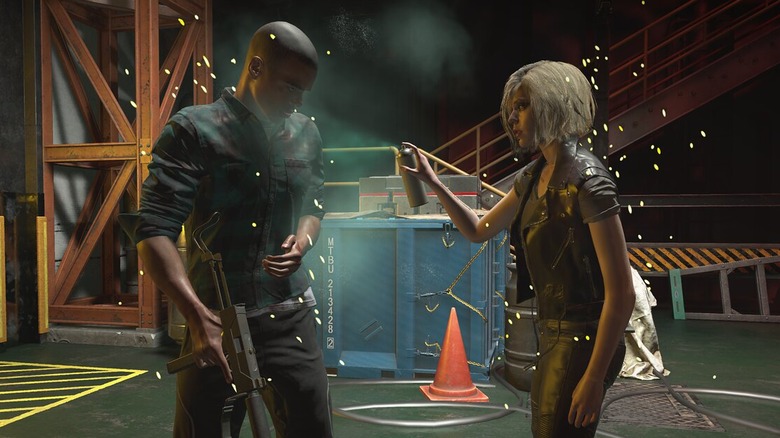 Producer Kawata Masachika has shared some new details about Project Resistance, the upcoming Resident Evil game set in Raccoon City during the zombie outbreak. In addition to the 4v1 aspect, it looks like the title will include content for single player fans too.
Advertisement
Though the story elements have sometimes been hit or miss in Resident Evil, the series has developed a reputation for its driving narratives. Project Resistance will hopefully carry on that torch. "We are fully aware that there many are Resident Evil fans that expect the story in the game," revealed Masachika."In an effort to satisfy our fans, we will have an offline mode that is focused on the narrative component." Online multiplayer games rarely put forth satisfying story modes but Project Resistance could be one of the few to get it right. Or it could crash and burn like so many other entries in the genre.
Though Masachika did not offer any specifics about the narrative campaign, he did provide some more information about the multiplayer mode. This included confirmation that other characters would join the Mastermind and Survivors shown in the gameplay debut as the game progresses, throwing their own skillsets into the mix. He also addressed concerns about the Tyrant being unbeatable.
Advertisement
"When you include the Tyrant, many new players feel that the Mastermind is too strong. However, once the survivors get used to the map, it isn't easy for the Mastermind," assured Masachika. "In fact, when I play as the Mastermind, it is very hard to win against my colleagues who are used to playing the game."
Resident Evil: Project Resistance does not have an official release date at this time; however, it was playable at the Tokyo Game Show, suggesting that the team is pretty far into the development process. A closed beta period kicks off Friday, October 4 and will run until Monday, October 7.