Possible Court Of Owls Batman Game In The Works At WB Games Montreal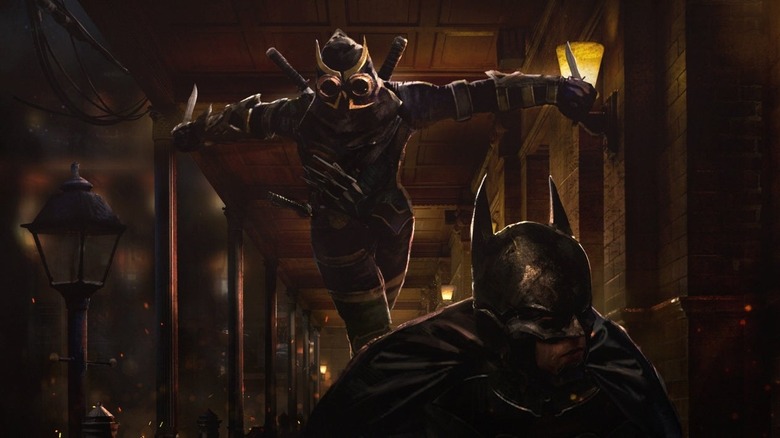 WB Games Montreal seems to be teasing a new Batman title inspired by the Court of Owls story arc published in the DC Comics back in 2011.
On Saturday, the Batman franchise celebrated its 80th Anniversary via Batman Day. The Batman: Arkham Origins developer got in on the festivities, sharing a video of the bat-signal projected on the side of a building. Several images flicker across the screen as the the video progresses, including a symbol that resembles the mask worn by Court of Owls assassin William Cobb. The developer added more fuel to the fire today, tweeting a video displaying more of the enigmatic symbols alongside the caption "Capture the Knight."
Recent Batman comics writer and Court of Owls co-creator Scott Snyder seemingly confirmed the new storyline in the hours following the initial video. Snyder re-tweeted WB Games Montreal's initial message, adding the following hashtag: #bewarethecourtofowls. Snyder has since removed the retweet, suggesting that he confirmed the focus of the next game prior to its official reveal. Sony may announce the title during its State of Play later today.
According to the DC Comics lore, the Court of Owls functions as both an organized crime syndicate and secret society that has existed in some form since the early days of Gotham City. The group kidnaps children from the circus, transforming them into deadly assassins known as Talons. In the comic books, the Talons come out of hiding to launch a violent campaign against Batman with the hope of re-establishing themselves as the rulers of Gotham City.
While the clues point to a tie-in with the Court of Owls in the next WB Games Montreal title, it's unclear which parts of the narrative the developer will draw upon. The other symbols shown in the videos also remain a mystery, leaving Dark Knight fans plenty of room to speculate and form theories.