Spirit Of The North Starts Its Mythical Journey This November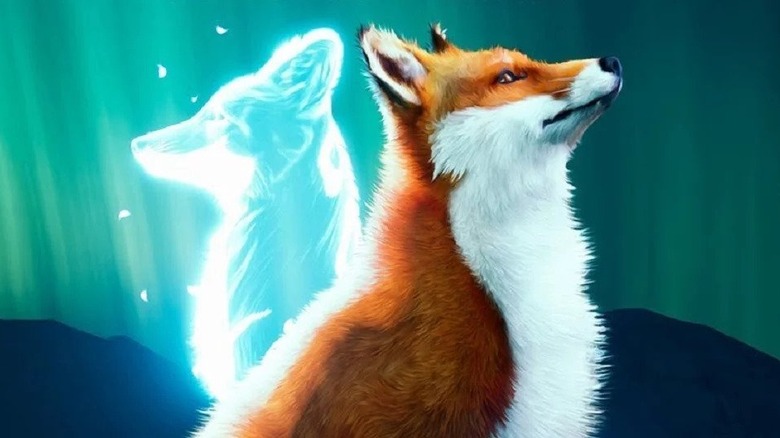 Spirit of the North, the third-person wildlife adventure from indie developer Infuse Studios now has a release date. The news arrived alongside a stunning new trailer showing off the game's majestic environments.
"Play as an ordinary red fox whose story becomes entwined with the guardian of the Northern Lights, a female spirit fox," describes the official website. "As you journey over the mountains and under red-stained skies you'll discover more about your companion and a land left in ruin."
Rooted in Nordic mythology, Spirit of the North takes you on a journey across breathtaking landscapes inspired by Iceland, including towering mountains, frozen tundra, glacial caves, and alpine meadows. You play as a red fox who, after encountering the spirit of the Northern Lights, embarks on a quest to solve the mystery of the ruins that cover the area. The pair must work together to solve puzzles and uncover the secrets of an ancient civilization while learning important lessons about themselves in the process. According to HowLongToBeat, you'll get to spend about 9 hours of playtime with your new, foxy friends.
Infuse Studios designed Spirit of the North without a narrative or dialogue, instead prioritizing atmosphere and exploration. "The mellow pace of the game is intended to encourage players to slow down and ponder their environments," said co-creator Tayler Christensen. "Only then can they come to understand their spirit companion and discover their own purpose in the mysteries of the past."
Based on the trailer, Spirit of the North evokes games like Journey, Abzu, and Okami, comparisons that have many prospective players gazing towards November with excitement. If you're looking for a tranquil and magical jaunt through nature from the warm confines of your home this fall, this might be the one for you.
Spirit of the North comes to PlayStation 4 on November 1 as a timed-exclusive with subsequent releases planned for Xbox One, PC, and Nintendo Switch.