This Week's Xbox Sale Discounts Call Of Duty, Sekiro, And More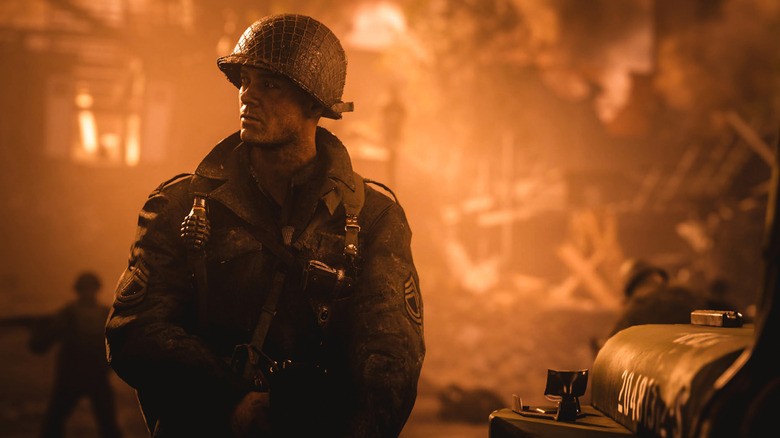 Are you an Xbox One owner who loves games by Activision Blizzard? There's now a sale that's tailor made just for you. This week's Xbox sale discounts games from the Call of Duty series, Sekiro: Shadows Die Twice, and many more.
But before we go much further, it's worth appreciating this sale for one reason and one reason only: Activision hates discounting Call of Duty games. Like, the act of offering a lower price on a CoD title might genuinely be painful for the publisher. Even older games like Ghosts are still insanely expensive, years after release (and despite the fact that few people even liked Ghosts). And the newest game in the series, Black Ops 4, has been omitted from this sale entirely.
That actually just makes us want to either laugh or shake our heads, but there are other CoD games here worth checking out, so whatever.
Now, here's what you can get your hands on.
Let's start with Call of Duty. You'll find WW2, Advanced Warfare, Black Ops 3, Ghosts, and Infinite Warfare all selling for $23.99 apiece. Call of Duty: Modern Warfare Remastered is a mere $19.99. And a host of backward compatible Xbox 360 games from the CoD franchise are on sale, including: Call of Duty 4: Modern Warfare ($14.99), Modern Warfare 2 ($14.99), Modern Warfare 3 ($19.49), Black Ops ($14.99), Black Ops 2 ($16.49), World at War ($9.99), Call of Duty 2 ($14.99), and Call of Duty 3 ($14.99).
Sekiro: Shadows Die Twice is on sale, too, coming in at $44.99. This game isn't all that old, so this discount isn't all that bad. Still, you might be able to find something cheaper once Black Friday rolls around.
Both remastered trilogies for Crash Bandicoot and Spyro the Dragon can be picked up for $19.99 apiece, which is actually really good considering both sell for $39.99 each. And if you plan on getting both, there's a bundle in the sale for $37.49, which offers a discount on the discounts. Wild.
And last but not least, the Blizzard two: Overwatch is on sale for $19.79, and Diablo 3: Eternal Collection is also on sale for $19.79. Both are stellar. Both are worth more than their sale price. Both are worthy of being added to your collection.
You can visit this page to see absolutely everything in the sale, which is set to run until Sept. 30, 2019. So if you see a good deal, don't wait: it'll be gone by the time next week rolls around.